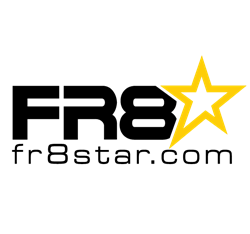 It's time to level the playing field for carriers and shippers.
Oakland, CA (PRWEB) March 14, 2017
FR8 Revolution, Inc., an Oakland-based company that develops free, cloud-based tools for freight transportation, announced the launch of the FR8Star Heavy Haul Marketplace at http://www.fr8star.com.
FR8Star's marketplace includes a unique, patent-pending rate calculator for pricing oversize / overweight loads, including up-to-date state permit fees and escort costs.
The company's rate calculator provides oversize / overweight shippers with reliable pricing estimates, optimal shipping routes and the ability to request quotes directly from carriers. Carriers bidding for these loads also have access to the FR8Star rate calculator, so they can submit a competitive and educated quote.
FR8Star is not a broker. Instead, the company facilitates the transaction for a transparent fee. The shipper and carrier complete their contract directly with one another through the platform.
State-level permits are always a burdensome challenge to pricing oversize freight. Each state has its own permit structure, causing confusion when estimating costs and selecting optimal routes. Some states base their fees on size or weight, while others charge flat fees. FR8Star's rate calculator factors in these various fees, recommends optimal shipping routes, and provides the ability to request quotes directly from carriers.
"We have a problem today because many brokers don't have a good sense of what the price of overweight or oversize freight should be, so they underbid to carrier or overprice to shippers. This causes inefficiency in matching shippers to qualified carriers and hurts carrier's profit margins," said Matthew Kropp, FR8 Revolution's CEO. "Ultimately, shippers end up paying too much while carriers struggle to turn a profit. It's time to level the playing field for carriers and shippers."
Oversize / overweight freight can be defined by weight, length, width or height. For example, a truck and trailer weighing more than 80,000 pounds or having a width of more than 102 inches would meet the federal definition of oversize / overweight freight.
The calculator is part of FR8 Revolution's mission to create greater pricing transparency and better operating efficiency for shippers and carriers. The company aims to help both sides understand the true fair-market price for oversized and overweight loads and facilitate direct transactions between highly qualified carriers and informed shippers.
About FR8 Revolution
Founded in 2015, FR8 Revolution builds data-driven, cloud-based tools aimed at reducing inefficiencies in the $726B US trucking industry that result in lost revenue, more pollution and traffic, and poor working conditions for the 3.5 million drivers it employs. FR8's tools help carriers manage their fleet schedules, identify available capacity on freight truck routes, and sell this capacity to shippers that need it. The platform allows shippers to manage and track their spot loads in real time and the FR8 mobile app provides truck drivers with tools to manage their life on the road.
At FR8 Revolution, we have a passion to lead the digital revolution driving change in the industry that drives our economy.