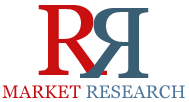 Dallas, Texas (PRWEB) June 05, 2014
The report "Fracking Chemicals and Fluid Market by Fluid & Well Type, and Chemicals (Acid, Surfactant, Biocide, Gelling Agent, Cross Linker, Breaker, Scale & Corrosion Inhibitor, Clay & Iron Control, Friction Reducer) — Global Trends & Forecasts to 2018" defines and segments the fracking fluid and chemicals market with an analysis and forecast of the volumes and revenue. The fracking fluids market revenue will grow to $20.4 billion by 2018, with a CAGR of 9.6% from 2013 to 2018. The global fracking chemicals market was estimated to be 1,700 KT in 2012.
This report analyzes the various marketing trends and establishes the most effective growth strategy in the market. It identifies market dynamics such as drivers, restraints, opportunities, burning issues, and winning imperatives. Major companies such as Baker Hughes (U.S.), Chevron Phillips Chemical (U.S.), Halliburton (U.S.), Linde (Germany), Schlumberger (U.S.), Weatherford (Switzerland), Calfrac Well Services (Canada), FTS International (U.S.), Trican Well Services (Canada), BASF (Germany), Dow Chemical (U.S.), DuPont (U.S.), Clariant (Switzerland), Ashland (U.S.), Albemarle (U.S.), Akzo Nobel (The Netherlands), Solvay (Belgium) have also been profiled in the report.
Order a purchase copy of this report @ http://www.rnrmarketresearch.com/contacts/purchase?rname=143263 .
The fracking fluids market includes the major types of fluid base used such as Water-based, Gelled Oil-based, and Foam-based. The fracking chemicals include Acids, Biocide, Breaker, Clay Stabilizer, Corrosion Inhibitor, Cross-linker, Friction Reducer, Gelling Agent, Iron Control, pH Adjusting Agent, Scale Inhibitors, and Surfactant. This report on fracking chemicals and fluids cover market trends and estimates for all type of chemicals and fluids. The fracking fluids are also separated by the type of well i.e. horizontal and vertical.
The trends in drilling have been changing from vertical to horizontal as the unconventional reserves are being developed. The unconventional oil and gas resources such as shale gas require horizontal drilling to cover a larger surface area, increasing the rate of production of gas. The horizontal wells require more amount of fracking fluids and chemicals when compared to vertical wells. These increasing trends in horizontal drilling in unconventional reserves will in turn drive the demand of fracking fluids and chemicals.
This market has experienced backward integration of the fracking companies into the production of fracking chemicals and fluids. Apart from the hydraulic fracturing companies, the chemicals companies have set up separate departments for the development of oilfield chemicals that work to manufacture the fluids and chemicals with the desired properties.
Complete Report Available @ http://www.rnrmarketresearch.com/fracking-chemicals-and-fluid-market-by-fluid-well-type-and-chemicals-acid-surfactant-biocide-gelling-agent-cross-linker-breaker-scale-corrosion-inhibitor-clay-iron-control-friction-red-market-report.html .
This report on fracking chemicals and fluids segments the fracking fluids by fluid type, well type and geography in terms of revenue generated and fracking chemicals by functional group and geography in terms of volume and revenue.
The leading players in the market as follows:

Akzonobel N.V.
Albemarle Corp.
Ashland Inc.
Baker Hughes Inc.
BASF SE
Calfrac Well Services Ltd.
Chevron Phillips Chemical Company
Clariant Ag
E.I. Du Pont De Nemours & Co.
FTS International
Halliburton Co.
Linde Ag
Schlumberger N.V.
Solvay S.A.
The Dow Chemical Co.
Trican Well Service Ltd.
Weatherford International Ltd.
Explore more reports on the Chemicals industry at http://www.rnrmarketresearch.com/reports/materials-chemicals/chemicals .
About Us:
RnRMarketResearch.com is an online database of market research reports offer in-depth analysis of over 5000 market segments. The library has syndicated reports by leading market research publishers across the globe and also offer customized market research reports for multiple industries.