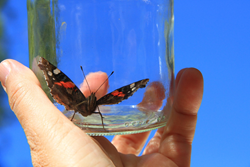 Controlling love is a desperate love.
MONTREAL (PRWEB) November 10, 2018
A desire for power, a need to have the upper hand, is not limited to politics or high-stakes business negotiations. In romantic relationships, it's not uncommon to witness an unhealthy balance of power, where one partner exerts a great deal of control over the other and makes all the decisions, dictates what their partner can wear and who he or she is "allowed" to be friends with. What lies behind a need for control, however, is not necessarily power-hunger. Research from PsychTests indicates that beneath the precariously restrained and self-possessed façade of a controlling partner is a desperate desire to feel valued and loved.
Analyzing data from 3,279 people who took their Relationship Attachment Style Test, PsychTests' researchers singled out a group of 165 people who displayed an extreme need to control a partner and a relationship. According to PsychTests' study, people with a strong need for control struggle with a number of issues, including the following:
DIFFICULTIES WITH EMOTIONAL INTIMACY AND TRUST

58% of controlling people tend to become easily attached to a partner, yet 61% of them still find it hard to let their protective shield down when it comes to emotions and showing vulnerability.
61% are uncomfortable depending on or seeking emotional support from their partner.
69% have a hard time fully trusting a romantic partner.
SELF-ESTEEM ISSUES
35% of controlling people believe they are "nobody" and have no value unless they are in a relationship.
37% are afraid they would be totally useless without their partner.
35% are afraid their partner will reject them if they were to express their true feelings and fears.
37% said they would do anything to keep their partner because they don't believe they could find anyone else who will love them.
CLINGINESS / NEEDINESS
53% of controlling people indicated they "cling to their relationships as thought their life depended on it."
45% worry their partner does not love them enough.
67% believe they care more about their partner than their partner cares about them.
54% worry about being dumped to the point where their fear keeps them up at night.
TENDENCY TO ATTRACT / BE ATTRACTED TO UNHEALTHY MATCHES, OR HAVE UNHEALTY NOTIONS OF LOVE
47% of controlling people find themselves drawn to people who have serious personal, relationship, or psychological issues.
60% said they are constantly trying to fix other people's problems.
60% sincerely believe their partner would be lost without them; that their partner truly needs them to take control of the relationship.
42% assume total responsibility for their partner's happiness.
53% actually feel happier when their partner is completely dependent.
"Controlling love is a desperate love," explains Dr. Jerabek, president of PsychTests. "On the surface it may appear as a power trip, but on a deeper level it is linked to the controlling partner's lack of self-love and poor self-esteem. It often stems from a highly distorted view of what love really is - which could be traced back to an unhealthy child-parent relationship - and a limited ability to form healthy attachments due to underdeveloped emotional intelligence. We control out of fear. What many people don't realize, however, is that it's not about losing someone we love but rather, losing that feeling of being loved, that feeling of belonging, of value, of contentment. The problem is the fear of loss only makes controlling people more domineering, which will only push their partners further away. We cannot control another human being; we can only take ownership and responsibility for our own conduct, thinking, and personal growth."
"We all long for unconditional love. What we don't realize is that we are the primary source of unconditional love for ourselves. If you love yourself fully and unconditionally, it gives you a sense of safety and the freedom to give and receive love without a compulsive need to control others. And most importantly, unconditional love does not mean you have to put up with abusive behavior from your partner. Unconditional love doesn't mean you have to suppress your true self to avoid conflicts. Unconditional love does not mean you should allow yourself to be bullied into compliance with whatever your partner wants you to think, do, feel or wear. Unconditional love holds space for you to be the best self you can be, fully expressed, open and vulnerable, while still feeling safe. That is what love is."
Want to assess your attachment style? Check out https://testyourself.psychtests.com/testid/2859
Professional users of this test can request a free demo for this or any other assessments from ARCH Profile's extensive battery: http://hrtests.archprofile.com/testdrive_gen_1
To learn more about psychological testing, download this free eBook: http://hrtests.archprofile.com/personality-tests-in-hr
To have these press releases delivered directly to your inbox, send us an email and we will add you to our mailing list: pressreleases@psychtests.com
About PsychTests AIM Inc.
PsychTests AIM Inc. originally appeared on the internet scene in 1996. Since its inception, it has become a pre-eminent provider of psychological assessment products and services to human resource personnel, therapists, academics, researchers and a host of other professionals around the world. PsychTests AIM Inc. staff is comprised of a dedicated team of psychologists, test developers, researchers, statisticians, writers, and artificial intelligence experts (see ARCHProfile.com). The company's research division, Plumeus Inc., is supported in part by Research and Development Tax Credit awarded by Industry Canada.