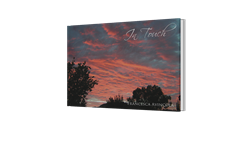 You're the keeper of my spirit, The soul behind each and every lyric, The strength behind my pride, The essence of my rhyme.
(PRWEB) January 27, 2015
The written word has helped countless people overcome life's most difficult obstacles, Francesca Avincola among them. A passionate artist, Avincola has collected her life's work in photographs and poetry to create her upcoming book, In Touch. The book, which launches this year through Next Century Publishing, has been thoughtfully designed to foster the artistry and beauty in others. Avincola creates an intricate, inspirational journey for readers to travel through.
Many people's lives turn down unpredictable paths; in fact, our beliefs and emotions greatly influence where we go. These moments when we are open and vulnerable can play a huge role in who we become; they are of great interest to Francesca Avincola. She masterfully deals with the contradictions of love and hate, belief and denial, and knowledge and ignorance. Throughout In Touch, she captures moments of the beauty in nature, the sorrow of death, and the unpredictable nature of it all.
The new website features a trailer for In Touch, as well as regular blog posts by Avincola. Just as her poetry in the book allows readers to peek into the human soul, her blog posts offer insight and inspiration to readers, regardless of their path in life. The blog also allows excited fans to engage with Avincola's work prior to the book launch, and become familiar with this talented poet's prose. Click here- http://francescaavincola.com/
At times inspiring, challenging, comforting, and even unexpected, In Touch depicts the world with all its beauty and flaws. Her images and prose capture the joy of life itself, encouraging readers to hope, laugh, and engage fully in all it has to offer. With her new site, readers can prepare for its release as well as enjoy a trailer and the insights Avincola shares in her blog.
Francesca Avincola
Francesca Avincola is the former West Coast Bureau Chief of the entertainment magazine, Screen International, and is currently and executive for CyberNet Communications. A love for the written word has always inspired her, and a passion for poetry has helped her overcome some of life's most challenging obstacles.