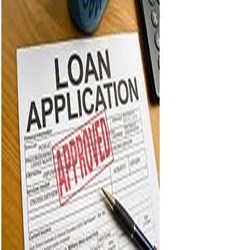 Franchise Loans Now Available with BusinessCashAdvanceGuru.com
Nationwide (PRWEB) November 01, 2013
This bad credit business bank lender approves 98 percent of its applications and provides funds in a week.
Franchise loans are still hard to secure in the current economic climate. While the national financial landscape improves incrementally, business financing is still not available on a large scale. In fact, the majority of small businesses are never approved for capital funding, because those companies do not meet the strict requirements imposed by the large corporate banks.
Those strict guidelines also apply to the Small Business Administration, "The most well-known small business loans are SBA loans. In each of the last three calendar years, the SBA has closed a record number of loans. The SBA has approved between 50,000 - 60,000 SBA loans in each of the last three years with 2011 being a record year for the number of SBA loans. That sounds pretty good. After all, 50,000 is a lot. That's a pretty big number. The problem is that there are between 25-30 million small business owners and with millions of them looking for financing; it's easy to see that the percentage of small business owners getting SBA loans is very minimal," explains Hawkeye Management, a small business consultancy group based in Blackwood, New Jersey.
Business Cash Advance Guru.com, a leading alternative provider of franchise loans, does not have such strict requirements to qualify for capital funding. Instead, this bad credit business bank lender bases its franchise loans on monthly credit card receipts and future bank deposits. The alternative lender even offers a number of high risk business loans to companies with little or poor credit.
"Business Cash Advance Guru.com makes obtaining financing approval as fast and as simple as completing a credit card application. The goal of providing access to business grade capital swiftly and easily to small businesses across the country is realized through the alternative lender's release of its proprietary commercial funding system."
High risk business loans are practically impossible to secure through any other means because lending institutions demand applicant businesses submit certified financial statements, tax returns, offer collateral, and sign a personal guarantee.
Alternative lender Business Cash Advance Guru.com offers flexible options for capital funding for entrepreneurs and existing small businesses. Applicants can apply online through the lender's website and receive approval within 24 hours. Funds are directly deposited in a week and may be used for any purpose. Interest rates are competitive, and payments are based on a percentage rather than a fixed amount.
Business Cash Advance Guru.com expanded nationwide services are now available in the following geographical areas:
Alabama, Alaska, Arizona, Arkansas, California, Colorado, Connecticut, Delaware, District of Columbia, Florida, Georgia, Idaho, Illinois, Indiana, Iowa, Kansas, Kentucky, Louisiana, Maine, Maryland, Massachusetts, Michigan, Minnesota, Mississippi, Missouri, Montana, Nebraska, Nevada, New Hampshire, New Jersey, New Mexico, New York, North Carolina, North Dakota, Ohio, Oklahoma, Oregon, Pennsylvania, Rhode Island, South Carolina, South Dakota, Tennessee, Texas, Utah, Vermont, Virginia, Washington, Washington DC, West Virginia, Wisconsin, and Wyoming.
About Us
http://www.BusinessCashAdvanceGuru.com is a division authorized by TieTechnology, LLC. TieTechnology, LLC, specializes in service based solutions for businesses. Services provided by TieTechnology are merchant credit card processing, business service telecommunications, and web based visibility marketing. The advantages of doing business with TieTechnology are, their commitment to their customer service excellence and the offering of one stop solutions to all business to business service product needs for the customers' convenience. To learn more about their wide assortment of business services, please visit http://www.tietechnology.com.
TieTechnology, LLC
813-856-0223 x150
888-809-9243 x150