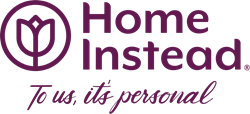 Omaha, Nebraska (PRWEB) September 23, 2021
The global reputation of Home Instead as a franchise industry leader continues to grow, earning additional recognition this year for cultivating a winning franchise for culture, receiving honors as a top recession-proof franchise, and being named a leading franchise for women and couples.
With more than 1,100 independent franchises employing nearly 100,000 CAREGivers worldwide, delivering a culture-focused work environment is important to the Home Instead business strategy and success as the world's leading provider of in-home care services for older adults.
Industry awards Home Instead has earned this year include:

These recent industry awards build upon Home Instead's inclusion earlier this year on Franchise Business Review's list of Top Franchises of 2021 and roster of Top 100 Recession-Proof Franchises.
"While our values remain steadfast over time, our practices have evolved to meet the needs of our clients and employees," said Jeff Huber, Home Instead CEO. "This is even more critical as we recruit talented team members, from software engineers to frontline CAREGivers."
The continued success of Home Instead as a franchise network is driven by entrepreneurs from all backgrounds and their individual achievements. In addition to national and international recognition, local Home Instead franchise owners are winning individual awards.
Home Instead Franchisee Awarded 2021 Rock Star Award
Seth Michael, owner of Home Instead in Livonia, Michigan, was named a 2021 Rock Star Franchise Owner in the Millennials category by Franchise Business Review, the leading market research firm in the franchise industry. Michael was recognized for dedicating his passion and energy to senior care and helping his team through challenges of the COVID-19 pandemic.
Michael credits Home Instead with providing the training that he and other millennial-aged business owners require to create a business plan, hire and retain talent, and engage in marketing and advertising. Embracing responsibility and looking past typical stereotypes of his generation has driven Michael to success.
"The millennial generation cares about making an impact in their community. I'm encouraged by the next wave of leaders and their dedication to providing outstanding care," said Jeff Huber, Home Instead CEO. "Our younger owners bring so much entrepreneurial spirit to their role as franchisees, and we congratulate Seth on his well-deserved recognition for his hard work."
Michael is dedicated to hiring and training CAREGivers who share his passion for service and can care for the growing senior population in their communities. He understands the impact on his community as a young business owner and mentor for others. As a result of his team's efforts, Michael's franchise serves older adults in 10 communities and is on track to record its fourth year of double-digit growth. Michael and his team created the catch phrase "Believe More!" to demonstrate their belief in each other, their families, and their business on a daily basis to have a positive impact on their communities.
For more information on Home Instead, including details about franchise opportunities, visit franchises.homeinstead.com.
ABOUT HOME INSTEAD
Founded in 1994 in Omaha, Nebraska, the Home Instead® franchise network provides personalized care, support and education to enhance the lives of aging adults and their families. Today, the network is the world's leading provider of in-home care services for older adults, with more than 1,100 independently owned and operated franchises that provide nearly 90 million hours of care annually throughout the United States and 12 other countries. Local Home Instead offices employ nearly 100,000 CAREGivers℠ worldwide who provide relationship-based care services that enable older adults to live safely and comfortably in their own homes for as long as possible. Home Instead franchise owners partner with clients and their family members to help meet varied individual needs. Services span the care continuum – from providing personal care to specialized Alzheimer's care and hospice support. Also available are family caregiver education and support resources. Visit HomeInstead.com. Connect with us on Facebook and Twitter. Each Home Instead® franchise office is independently owned and operated. Home Instead, Inc. is a subsidiary of Honor Technology, Inc.