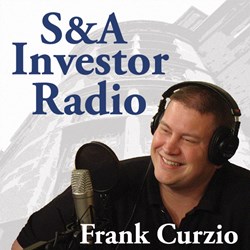 Traders around the world are adopting this unconventional approach to investing. - Michael Covel
Baltimore, MD (PRWEB) October 25, 2013
Last week, Stansberry Investor Radio, an independent financial research podcast, hosted technical analysis guru Michael Covel to debate the importance of technical and fundamental analysis. Covel – who hosts his own podcast, Trend Following with Michael Covel, and is president of the research firm Trend Following – presented "a new type of thinking that is not seen in schools, from traditional brokers or traditional money-making ideas."
Covel defended the concept of technical analysis by explaining "all economic data points and fundamental information is baked into the current price," meaning you do not necessarily need to understand the product you are investing in but instead can follow the performance of a trend. " Traders around the world are adopting this unconventional approach to investing", stated Covel.
Curzio and Covel also discuss current trends overseas and formerly communist countries that are transitioning to capitalism. During recent travels, Covel described places like Vietnam and China as "capitalism on fire."
You can listen to the entire interview here.
S&A Investor Radio is an independent financial research podcast produced by Stansberry Radio and hosted weekly by Frank Curzio. Frank Curzio, editor of Small Stock Specialist and Phase 1 Investor has spent more than 15 years studying and networking with the smartest people on Wall Street. Curzio has direct access to the best investors, financers and bankers keeping S&A Investor Radio one of the most recognized financial broadcasts on the Internet.
Frank Curzio started in New York City working for one of the richest hedge funds managers on Wall Street and writing for the Street.com. He has made many guest appearances on Fox Business News, CNBC's The Kudlow Report, and CNBC's The Call. Frank Curzio is one of America's most recognized experts in the small cap sector.
Michael Covel is president of Trend Following™, a privately owned research firm with clients in more than 70 countries. He is the four-time bestselling author of The Little Book of Trading, Trend Commandments, The Complete TurtleTrader and the classic Trend Following. His books have been translated into 10+ languages and Trend Following was named best trading book of the last 15 years. His first film, a documentary, is Broke: The New American Dream.
Covel has presented live to audiences in Austin, Baltimore, Chicago, Dallas, Hong Kong, Houston, Jekyll Island (GA), La Jolla (CA), Las Vegas, Macau, Miami, Mobile (AL), New York, Paris, São Paulo, Stanford (CA), Tokyo, Vancouver and Vienna (Austria). His research firm has been training trend following traders since 1996 across 70+ countries. His original online creation TurtleTrader.com®, inspired from this obscure 1994 magazine, has drawn millions of visitors.