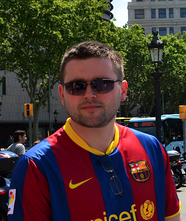 (PRWEB) May 21, 2014
Frank Dellaglio has announced increased availability at popular resorts along the Côte d'Azur. The expanded availability of the resorts come amid rising demand for the packages and specials offered by the French Riviera resorts, as more and more travelers are realizing the value of the all-inclusive packages the resorts offer.
According to Frank Dellaglio, 2014 has been among the resorts' busiest years, and recent projections indicate further increases in demand. Dellaglio attributes this rising demand not only to the quality of the packages and specials offered, but also to the historic and cultural significance of the area. The French Riviera is rich with traditions and culture. The area presents a great opportunity for education and relaxation in a single destination.
The added availability at the resorts feature a number of attractive amenities that will please even the most demanding guests. The resorts' additions continue to offer spectacular views from luxurious suites, along with the popular and world-renowned amenities offered by the resorts. Additionally, there is fine dining available for breakfast, lunch and dinner, and easy access to charming beaches known for their shopping and sightseeing opportunities.
"We are very pleased to offer increased availability at our resorts," said Dellaglio. "We have seen significant increases in demand, and we have taken steps to meet that demand while continuing to offer the best possible amenities and services through our resorts."
The resorts also offer a variety of packages, many of which center around the popular Luxury All-Inclusive package. In addition to the Luxury All-Inclusive package, the resorts also offer prospective guests the Mother's/Father's Day package, the Le Bleu Retreat, the Winter Special, the Grand Riviera Special, the Grand Riviera Golf package, the Spring/Fall Special, the Summer Special, the Thanksgiving package, the French Heritage Experience, and many, many others.
"At the resort, we feel it is very important that we are able to offer something that appeals to everyone," said Dellaglio. "With the multitude of packages, amenities and more, we feel that we have accomplished that."