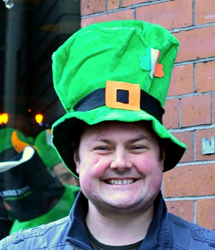 (PRWEB) May 20, 2014
Frank Dellaglio has announced the offer of extravagant and affordable vacation packages for Mother's Day and Father's Day. The packages revolve around the many amenities available through the resorts, customizing additional package offerings to make them the ideal gift for any mother or father on the day that is reserved in their honor.
The packages begin with a focus on excellent cuisine offerings, as guests opting for these packages will have access to breakfast, lunch and dinner at Bistro, Azul and Chaka Restaurants. Dinner is also available through several haute cuisine restaurants, whose offerings include cuisines with Spanish, French, Italian, Mediterranean, Asian and Mexican influences. For guests who do not wish to venture out from their suite for a meal, there is 24-hour gourmet suite service and a fully-stocked Minibar.
The packages do not revolve solely around dining options. Guests staying with the Mother's/Father's Day packages also have 24-hour butler concierge service, pool and beach concierge, access to the Life Fitness Center, recreational activities designed for both kids and adults, and non-motorized water sports.
There are three options in terms of the suite that guests may stay in, including the Grand Pool, the Ambassador Suite and the Grand Class Suite. Each option includes an interior Jacuzzi, one spa treatment per stay, the option for breakfast in bed, and romantic dinner on the terrace.
"The Mother's/Father's Day packages are a wonderful opportunity for children to show their parents their appreciation, or for a spouse or significant other to show their love for their partner," said Frank Dellaglio. "These are wonderful all-inclusive packages, and we are very pleased that we are able to offer these packages to all of the deserving mothers and fathers out there."
Despite the all-inclusive nature of the packages and the many amenities that the resorts offer, the packages remain a very affordable option for a wide variety of travelers. The resorts all offer a great deal of history and culture, along with breathtaking natural beauty. These destinations are popular choices for travelers, and the package offerings from Dellaglio should only serve to draw more visitors in the future.