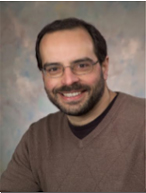 I am honored to have this privilege and am sincerely grateful to my clients.
Chicago, IL (PRWEB) December 30, 2015
Frank Pantell, with the Equity Real Estate Team of Keller Williams Chicago - O'Hare is featured in a special section of the October issue of Chicago magazine as a 2015 Five Star Real Estate Agent award winner.
Five Star Professional partnered with Chicago magazine to identify and showcase an exclusive group of real estate agents who have demonstrated excellence in their field. Less than 3 percent of agents in the Chicago area received this recognition.
"I have a wide-ranging background in construction, development and rehabs. Through my extensive rental portfolio, I also posess many years of experience with property management and maintenance. My years of consistently high transaction volume provide me with a deep understanding of real estate transactions and of the strategies most advantageous in successfully marketing a property, as well as those necessary to purchase a property that best meets the needs of my clients," says Frank.
The 2015 Five Star Real Estate Agent award winners have been carefully selected for their commitment to professional excellence and overall client satisfaction. The award is based on rigorous research with significant focus on customer feedback and providing quality services.
"My clients know that I care deeply about them and their needs and that I have a very genuine commitment to successfully accomplishing their objectives. This commitment continues long after the completion of their purchase or sale. I have many clients who routinely call me years after their purchase in order to pick my brain about home improvement projects and contractor suggestions. It's immensely rewarding to become and remain a trusted and valued advisor to so many clients over so many years! I am honored to have this privilege and am sincerely grateful to my clients," says Frank.
"Our list of local Five Star Real Estate Agents can be an invaluable resource for anyone looking to buy or sell a home. These agents are exceptional in their field and their commitment to client satisfaction, and they are right in your backyard," says Dan Zdon, CEO, Five Star Professional.
Frank Pantell's Five Star award profile can be viewed here.
About the research process:
Now entering its 14th year, Five Star Professional conducts in-depth, market-specific research in more than 45 markets across the United States and Canada to identify premium service professionals.
Five Star Professional contacts thousands of recent homebuyers to identify award candidates. Phone, mail and online respondents rate their real estate agent on 10 satisfaction criteria. Candidates with a qualifying client satisfaction rating move on to be evaluated on objective criteria such as experience, production levels and disciplinary and complaint history.
Real estate agents do not pay a fee to be considered or awarded. For more information, visit http://www.fivestarprofessional.com.