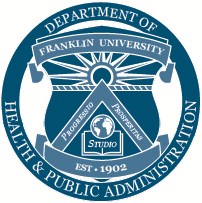 Columbus, OH (PRWEB) July 31, 2013
Franklin University's College of Health & Public Administration is pleased to present the third event in the Criminal Justice Speaker series, an event featuring extraordinary criminal justice professionals sharing their experiences and unique perspectives of the criminal justice system.
The next event will be held on Wednesday, Oct. 23 and will feature a panel discussion on the Death Penalty: Deterrence, Retribution, and Social Justice. Panel participants, who will discuss and debate their views on the death penalty, include:

Franklin County Prosecutor Ron O'Brien
Ohio Public Defender Timothy Young
National Alliance of Mental Illness and Retired Ohio Supreme Court Justice Evelyn Stratton (and/or a representative from the Central Ohio Chapter of Parents of Murdered Children)
Prior to the panel discussion, an art exhibit will be displayed entitled, "Youth Speak: Artistic Voices from the Ohio Department of Youth Services." Showcased art will be available for viewing or to purchase during a silent auction. A raffle drawing will also be held during the silent auction.
The Criminal Justice Speakers series is just one more example of Franklin's innovative approach toward serving both its students and creating value-added benefits for the community.
As a leader in educating working adults, the University's professionally experienced criminal justice faculty assists students in developing the skills necessary for success in the growing field of criminal justice. Franklin's B.S. in Criminal Justice degree program, led by Program Chair Dr. Karen Miner-Romanoff, provides the skills to meet the increasing educational requirements for personnel in the fields of law enforcement, corrections, juvenile justice, or court administration. Designed with the inside knowledge of leaders in law enforcement and the U.S. court system, our on-campus or online Criminal Justice classes are taught by instructors from a variety of related jobs, such as corrections officers, detectives, and private security professionals. By studying curriculum that focuses on the preservation and maintenance of social order, students are well-prepared for jobs at the local, state, and federal levels. And because the criminal justice field is growing rapidly, students can anticipate much career opportunity.
So mark your calendars and join us on Wednesday, Oct. 23 at 6 p.m. for an industry insider's perspective on the death penalty. Admission is free and is open to all interested members of the community. R.S.V.P. today to: lisa.nevels-johnson(at)franklin(dot)edu.
Please note: The Speaker Series event has been granted one hour of Continuing Legal Education by the Ohio Supreme Court. All lawyers are welcome to attend this free CLE session.
About Franklin University
Founded in 1902, Franklin University is one of the leading and most experienced educators of adult students. Annually, more than 11,000 students attend Franklin, both at its Main Campus in downtown Columbus, Ohio, three Central Ohio locations, and at its location in Indianapolis, in addition to online. Franklin offers more than 40 undergraduate and graduate programs (with four new graduate programs) and graduates more than 1,500 students annually. The University's MBA program is offered internationally through agreements with institutions in Europe and the Middle East. Further information regarding Franklin University can be found at http://www.franklin.edu.
###