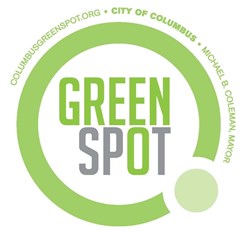 Columbus, OH (PRWEB) February 17, 2014
Franklin University, a leader in educating working adults, is proud to announce it has officially become a GreenSpot member. As a member, Franklin joins the ranks of households, businesses, and community groups across Columbus who have gone green.
Participation in the City of Columbus's GreenSpot initiative is a commitment that requires Franklin to annually report its efforts to being and becoming a greener organization. These initiatives include the creation of an environmental policy or mission statement, as well as measurement of the University's compliance with local, federal, health, safety, and environmental regulations.
In addition, Franklin will openly encourage employees to be responsible environmental stewards in their personal lives; talk about our green efforts at staff meetings; and will support an environmental nonprofit organization through financial contributions, in-kind services, volunteer work, or board service.
In an effort to reduce, reuse, and recycle the University pledges to incorporate into its stock certain office and other supplies made with recycled or recyclable materials; establish a building-wide recycling program that includes-at a minimum-glass, aluminum, plastic bottles and paper; perform a waste audit of the University; and track monthly waste.
Other GreenSpot initiatives will focus on landscaping, energy conservation, streamlining transportation, and encourage a general GreenSpot approach to all of our business operations.
Franklin University is proud to be a part of an effort that creates sustainability and helps promote a cleaner, more efficient means to conducting business.
About GreenSpot
GreenSpot was inspired by people who looked to the City of Columbus for answers to some important questions. Like, what exactly does green mean? How can I get green? How does being green impact our city? To help provide answers, Columbus Mayor Michael B. Coleman founded GreenSpot as a place for Columbus residents and businesses to learn about living and working greener, and commit to doing it—in their homes, businesses, and communities.
About Franklin University
Founded in 1902, Franklin University is one of the leading and most experienced educators of adult students. Annually, nearly 10,000 students attend Franklin, through its Main Campus in downtown Columbus, Ohio, three Central Ohio locations, regional locations in Beavercreek, Ohio and Indianapolis, as well as at five co-locations across Ohio, in addition to online. Franklin offers more than 40 undergraduate and graduate programs (including the new Risk Management and Insurance undergraduate major) and graduates more than 1,500 students annually. The University's MBA program is offered internationally through agreements with institutions in Europe and the Middle East. Further information regarding Franklin University can be found at http://www.franklin.edu.
Franklin University is accredited by The Higher Learning Commission (HLC), the International Assembly for Collegiate Business Education (IACBE), and the Commission on Collegiate Nursing Education (CCNE).