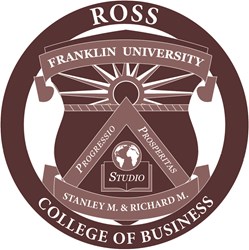 Columbus, OH (PRWEB) February 19, 2014
Franklin University is proud to announce it has been granted specialized accreditation by the International Assembly for Collegiate Business Education (IACBE) for two additional Ross College of Business programs, Financial Planning and Operations & Supply Chain Management.
Program accreditation by the IACBE assures the high quality of Franklin's business programs. Accredited programs have been examined by trained evaluators who ensure that the IACBE's standards are being met in eight key areas: outcomes assessment, strategic planning, curriculum, faculty, scholarly and professional activities, resources, internal/external relationships, and educational innovation.
The quality of the business programs are measured by the accomplishment of the school's mission and broad-based goals, the effectiveness of student learning, and the operational effectiveness your academic business unit.
Today's announcement expands the IACBE accreditation received in 2010 for the following business programs:
Graduate:

Master of Business Administration (MBA)
M.S. in Marketing & Communication (MCM)
Undergraduate:

A.S. & B.S. Accounting
B.S. Applied Management
A.S. & B.S. Business Administration
B.S. Business Forensics
B.S. Internet Marketing
A.S. & B.S. Financial Management
A.S. & B.S. Forensic Accounting
B.S. Human Resources Management
B.S. Management & Leadership
B.S. Marketing
About IACBE
IACBE focuses its attention on the continuous assessment of student learning outcomes. The accreditation process is one means of assisting academic business units in equipping graduates to excel in the business world.
Based in the Kansas City metropolitan area, the International Assembly for Collegiate Business Education is the premier business accrediting association for business programs in student-centered colleges and universities. Franklin University joins a growing list of over 200 IACBE member institutions throughout the world that support quality assurance in education.
About Franklin University
Founded in 1902, Franklin University is one of the leading and most experienced educators of adult students. Annually, nearly 10,000 students attend Franklin, through its Main Campus in downtown Columbus, Ohio, three Central Ohio locations, regional locations in Beavercreek, Ohio and Indianapolis, as well as at five co-locations across Ohio, in addition to online. Franklin offers more than 40 undergraduate and graduate programs (including the new Risk Management and Insurance undergraduate major) and graduates more than 1,500 students annually. The University's MBA program is offered internationally through agreements with institutions in Europe and the Middle East. Further information regarding Franklin University can be found at http://www.franklin.edu.
Franklin University is accredited by The Higher Learning Commission (HLC), the International Assembly for Collegiate Business Education (IACBE), and the Commission on Collegiate Nursing Education (CCNE).