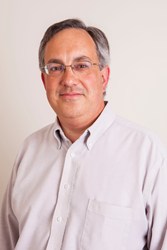 Columbus and Mansfield, OH (PRWEB) August 01, 2013
Franklin University, one of the leading educators of working adults, is pleased to announce the appointment of Joseph Smith as Community College Regional Manager-North Central State College (NCSC) for its Community College Alliance (CCA). Smith brings considerable higher education, recruitment, admissions and management experience to his position with Franklin.
In his role with Franklin, Smith will oversee the development, growth, strategic partnership management, and enrollment status with NCSC, as well as manage the University's relationship with faculty, staff, and students at Franklin's co-location.
Prior to coming to Franklin, Smith worked in a variety of teaching and relationship management positions with The Ohio State University, Unity Catholic FCU, and North Central State College. His experience running two small businesses while also serving in training roles has created a passion for helping others succeed in their own education goals.
Smith earned his M.A. in industrial organizational psychology from the University of New Haven and a bachelor of science in psychology from John Carroll.
More than 230 community colleges across the U.S. have formed an educational alliance with Franklin University through the Community College Alliance. The CCA was established to provide students the opportunity to earn their bachelor's degrees online while remaining in their communities. Majors are offered in high-demand fields from Franklin University's College of Arts, Sciences & Technology, College of Business, and College of Health and Public Administration. The University also offers nine innovative graduate programs such as the MBA and Master of Public Administration online.
About Franklin University
Founded in 1902, Franklin University is one of the leading and most experienced educators of adult students. Annually, more than 11,000 students attend Franklin, both at its Main Campus in downtown Columbus, Ohio, three Central Ohio locations, and at its location in Indianapolis, in addition to online. Franklin offers more than 40 undergraduate and graduate programs (with four new graduate programs) and graduates more than 1,500 students annually. The University's MBA program is offered internationally through agreements with institutions in Europe and the Middle East. Further information regarding Franklin University can be found at http://www.franklin.edu.
###