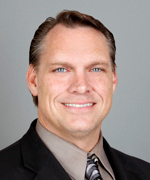 Columbus, OH (PRWEB) July 01, 2015
Franklin University, one of the leading educators of working adults in central Ohio, is pleased to announce Dr. Leslie King has been named Dean of the College of Health & Public Administration.
In his new role as Dean, Dr. King will promote and support the vision and mission of Franklin University via curriculum planning, course scheduling, faculty staffing and development, and the evaluation and continuous improvement of curriculum within the College. He will work to resolve faculty issues, supervise program chairs, ensure the overall quality of curriculum, ensure that programs conduct appropriate learning-outcome assessment, and assure the quality of the overall student experience.
Dr. King has served as the chair of the Department of Health and program chair for the Master of Healthcare Administration at Franklin, bringing more than 25 years of experience in the healthcare field, which includes professional experience in both the clinical healthcare and healthcare education environments.
Dr. King is a published scholar in the areas of clinical toxicology and healthcare education. He possesses a wide range of administrative, managerial, and technical experience in a variety of clinical, laboratory and healthcare environments. Dr. King is a registered and licensed member of the American Society of Clinical Pathologist (ASCP) and is a certified distance learning peer reviewer for Quality Matters (QM).
Dr. King's healthcare education background and experience includes secondary education, community college administration and instruction, faculty evaluation and development, instructional technologies, classroom and online instruction, and graduate and undergraduate instruction, along with an extensive background in course development and design. He serves on the Higher Education Network Committee for the American College of Healthcare Executives (ACHE), where he is an active member.
The College of Health & Public Administration is comprised of the Department of Health and the Department of Public Administration. Through its programs, the College educates professionals to enhance the quality of life in our communities. Each major, whether focused on the health of individuals and communities or on the preservation and maintenance of social order, provides an educational pathway to a rewarding profession. For information on the programs available through the College of Health & Public Administration, visit: http://bit.ly/1GLpofK.