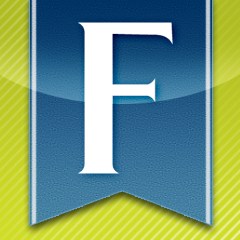 Columbus, OH (PRWEB) August 08, 2013
Franklin University, a leading educator of working adults in Central Ohio, is proud to announce the launch of its new Online Newsroom and Franklin Virtual Tour (mobile app). The online platforms are designed to enhance the sharing of university information and community engagement between Franklin University and its respective audiences.
The Online Newsroom provides a centralized location for media to find University information, with several value added benefits that include access to current and archived news releases, Speakers' Bureau information, Subject Matters Experts, Education Blog, and a new RSS feature to help interested followers stay current.
Press Releases-Stay current with the latest news and information surrounding Franklin University through current and archived University news releases
Speakers' Bureau - Founded in 1972, the Franklin University Speakers Bureau provides presentations of various lengths and topics by faculty and staff for meetings, development series, training sessions, and other civic gatherings. Designed as part of the University's ongoing commitment to community involvement and development, the presentations are offered free of charge within Franklin County. With experts in a variety of fields, the Franklin Speakers Bureau features dynamic presentations on topics in the categories of leadership, business issues, motivation/team building, marketing/sales, career/workplace satisfaction, communication/public relations, and more.
Subject Matters Experts - Franklin University's distinguished, industry-trained faculty members are available to provide insight, analysis, and expertise on a wide range of topics and current events for news organizations. The fiscal cliff, employment outlook, health care, and technological developments are just a few of the many issues that affect us on a national and local level. To cover these issues effectively, expert insight is often necessary to address all angles of the story. Faculty at Franklin University can serve as Subject matter Experts on these topics and more.
Education Blog-University generated blog entries are posted to foster discussion on a variety of relevant topics relating to the higher education industry.
Virtual Campus Tour (mobile app) - Franklin University serves students locally, nationally, and globally. To provide these students, as well as community partners, and other interested parties with a visual familiarity to main campus, a mobile app was created to provide access to the University's new virtual tour. Students are acclimated to academic buildings, operating hours, directions to campus, and other important university information. To download the Franklin University Virtual Campus Tour, visit https://www.franklin.edu/news-community/franklin-newsroom/virtual-tour
About Franklin University
Founded in 1902, Franklin University is one of the leading and most experienced educators of adult students. Annually, nearly 10,000 students attend Franklin, through its Main Campus in downtown Columbus, Ohio, three Central Ohio locations, regional locations in Beavercreek, Ohio and Indianapolis, as well as at five co-locations across Ohio, in addition to online. Franklin offers more than 40 undergraduate and graduate programs (including the new Risk Management and Insurance undergraduate major available this Fall) and graduates more than 1,500 students annually. The University's MBA program is offered internationally through agreements with institutions in Europe and the Middle East. Further information regarding Franklin University can be found at http://www.franklin.edu.