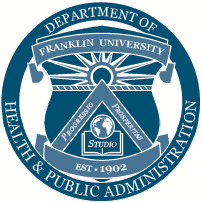 Columbus, OH (PRWEB) February 27, 2014
Franklin University's College of Health & Public Administration is pleased to
announce it has been selected as the recipient of the 2014 Francis Miner Grant for Social Transformation for its Franklin University "Voices from Inside" program.
The grant is funded through the generosity of Romanoff Electric. As an organization, Romanoff Electric has been a strong supporter of Franklin University's nonprofit educational mission and goals, and is proud to support this valuable and impactful project.
The Voices from Inside art exhibit seeks to provide incarcerated youth with the opportunity to speak through their art. The emotive benefits have been strong for the early pilot program. The societal transformation was illustrated through many members of Romanoff Electric as they viewed last year's exhibit. "This art is so powerful and moving as a message to society to listen to these young people and help them grow. The education provided the impetus for a dialogue that still continues today," said Matt Romanoff, CEO, Romanoff Electric.
The Voices from Inside art exhibit, in its second year, is part of the Criminal Justice Speakers Series hosted by Franklin's College of Health & Public Administration. The showcased art is made available for viewing or to purchase during a silent auction with funds earned going to the Brian Muha Foundation that supports programming for at-risk youth.
The 2013 Voices exhibit was extraordinary in its level of artistic achievement, generating local attention to the talent and expression that lies within this unique group of juveniles. http://www.10tv.com/content/stories/2013/10/22/columbus-crime-fighters-artwork-from-behind-bars.html
About Romanoff Electric
Romanoff Electric provides support for institutions that seek long term social transformation through data driven programming, including ECDI, Habitat for Humanity, Columbus Foundation, Big Brothers Big Sisters, and Jewish Foundation. Romanoff Group understands the importance of private-public and nonprofit partnerships and their responsibility to be civically engaged toward positive social change.
About Franklin University
Founded in 1902, Franklin University is one of the leading and most experienced educators of adult students. Annually, nearly 10,000 students attend Franklin, through its Main Campus in downtown Columbus, Ohio, three Central Ohio locations, regional locations in Beavercreek, Ohio and Indianapolis, as well as at five co-locations across Ohio, in addition to online. Franklin offers more than 40 undergraduate and graduate programs (including the new Risk Management and Insurance undergraduate major) and graduates more than 1,500 students annually. The University's MBA program is offered internationally through agreements with institutions in Europe and the Middle East. Further information regarding Franklin University can be found at http://www.franklin.edu.
Franklin University is accredited by The Higher Learning Commission (HLC), the International Assembly for Collegiate Business Education (IACBE), and the Commission on Collegiate Nursing Education (CCNE).