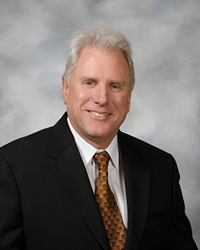 As generational funeral directors we know what we do impacts the lives of those who are left behind.
Morris, IL (PRWEB) January 08, 2015
Jeffrey Dames of the Fred C. Dames Funeral Homes is a founding partner of Professional Partners, LLC which was formed specifically to help the individual family-owned and operated community of funeral directors throughout the United States, pool resources and purchase products and services as a group, not as an individual. This allows these local funeral directors to lower their operational expenses and pass that savings on to their clients' families. Within their first five years, Professional Partners, LLC has expanded and now works with over 600 funeral directors in 24 states.
The ministry of funeral service allows its directors to serve their communities, knowing that through their actions, they are affecting the way each person that comes into their care will live their life from that point forward. As a painter needs his canvas to create a work of art, a funeral director needs resources to create a safe and comfortable environment to offer his/her clients' families, during their time of grief.
"As generational funeral directors we know what we do impacts the lives of those who are left behind. We want to insure that funeral costs remain within the means of everyone and that those suffering a loss during this unrepeatable event are given the guidance for a healthy grieving and recovery time. Through the Professional Partners, LLC, we hope to help our funeral service colleagues heal hearts across America for generations to come," said Jeffrey Dames.
The Dames family has been in funeral service for five generations, establishing themselves in Joliet, Illinois since 1854 and in Morris, Illinois since 2005. "Funeral service has always been and shall continue to be a sacred trust between the funeral director and the families that they are privileged to serve. We know that throughout time, how a family confronts the most powerful emotions of profound sadness and grief, due to death will determine how they may live the rest of their life," says Jeffrey Dames. When contacted by a family who has experienced death, the Dames family of funeral directors will invoke the "time stops rule" which simply stops everyone's wheels from spinning, until all of the family members can be together in the same room to plan the arrangements, both collectively and methodically. This allows everyone to be a part of the planning, voice their input, and create an environment to make a healthy grief recovery.
For more information about Dames Funeral Home or Professional Partners LLC, please visit fredcdames.com or call (815) 741-5500. Fred C. Dames Morris Chapel is located at 1201 West U.S. Route 6 at Deerpath Drive, Morris, IL 60450 and the Fred C. Dames Joliet Chapel is located at 3200 Black at Essington Roads, Joliet, IL 60431.
About Fred C. Dames Funeral Homes
Fred C. Dames Funeral Homes have been serving the Joliet and surrounding areas through five generations and for over 160 years. Their family lives by the philosophy that there is no greater reward in life than to help another human being at one of the most difficult times in their life, and to know that through their efforts they have helped to ease the uncertainty and have created a safe and comfortable place in which to reflect. Their aspiration is to provide the finest funeral or memorial tribute possible, to exceed their client family's expectations, and do so with the utmost professionalism, dignity, honor and respect.
Written by Tiffani Tendell, News Director, NALA News Division
ttendell(at)thenala(dot)com
805.650.6121, ext. 361