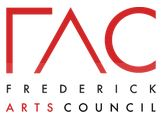 "We are pleased to be able to offer this important funding and support to these extraordinary grantees contributing so much to making Frederick such a vibrant place to live, work and visit," said Louise Kennelly, Executive Director of the Frederick Arts Council. "
FREDERICK, Md. (PRWEB) October 29, 2021
The Frederick Arts Council announces that it has awarded Community Arts Development (CAD) grants to 17 arts organizations and arts programs throughout Frederick County.
The recipients include Endangered Species (Theatre) Project, Frederick Book Arts Center, Inc., Frederick Regional Youth Orchestra, Frederick Symphony Orchestra, Inc., Maryland Ensemble Theatre, Maryland Wind Music, Inc., Other Voices Theatre, Spires Brass Band, The Clustered Spires Chorus, The Delaplaine Arts Center, Inc., The Frederick Children's Chorus, The Frederick Chorale, The National String Symphonia, Weinberg Center for the Arts, Inc., Emmitsburg Community Chorus, Downtown Frederick Partnership, and Calvary United Methodist Church.
The purpose of the CAD grant program is to allow high-quality arts programming to be available to as many community members as possible. FAC's CAD grant awards are supported by the Maryland State Arts Council and Frederick County.
"We are pleased to be able to offer this important funding and support to these extraordinary grantees contributing so much to making Frederick such a vibrant place to live, work and visit," said Louise Kennelly, Executive Director of the Frederick Arts Council. "
CAD applications are evaluated by a dedicated CAD Committee, which includes representatives from the Frederick Arts Council staff and board as well as the local creative community. Serving as FY2022's CAD Committee Chair was Griff Garwood.
For more information about FAC's CAD grants, including grant guidelines, please visit https://frederickartscouncil.org/what-we-do/grants-scholarships/community-arts-development-grants/
About the Frederick Arts Council
The Frederick Arts Council invests in a vibrant and cohesive arts community for the people of Frederick County. The organization fosters an environment where the arts flourish in the community through grants and scholarships, arts advocacy, and links to essential resources. FAC is responsible for large-scale programming such as the Frederick Festival of the Arts, Sky Stage, Frederick Public Art Initiative, Art in the Park, and Arts in Education grants. For more information about the Frederick Arts Council, visit http://www.frederickartscouncil.org