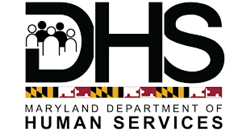 FREDERICK, Md. (PRWEB) June 11, 2019
The Frederick County Department of Social Services (FCDSS) is pleased to announce that it has achieved national accreditation through the New York based Council on Accreditation (COA). FCDSS, the local office of the Maryland Department of Human Services, is the only public human service agency in Frederick County. About half of the 24 local Departments of Social Services in Maryland have achieved accreditation.
FCDSS provides family and adult services and financial assistance through federal state programs to include protective services, family preservation services, foster care, adoption, adult services, guardianship, food supplemental programs, medical assistance and temporary cash assistance. COA evaluated all aspects of FCDSS's programs, services, management, and administration. Nearly 170 employees worked over 18 months to complete the accreditation process.
FCDSS was thoroughly evaluated and was determined to meet or exceed national standards that promote continuous quality improvement for human services. This process helps to ensure that Frederick County is served by a high functioning public human services agency and workforce.
COA is an objective, independent, and reliable validation of an agency's performance. The COA process involves a detailed review and analysis of an organizations administration, management, and service delivery functions against international standards of best practice. The standards driving accreditation ensure that services are well-coordinated, culturally competent, evidence-based, outcomes oriented, and provided by a skilled and supported workforce. Following a review of written evidence and a three day on-site review and interviews, the Accreditation Commission voted that FCDSS had successfully met the criteria of accreditation.