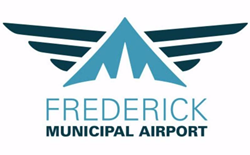 FREDERICK, Md. (PRWEB) January 29, 2019
This week, Frederick Municipal Airport (FDK) will exhibit at a premier conference for schedulers and dispatchers of business aircraft. The four-day event is hosted by the National Business Aviation Association in San Antonio, TX.
The 2019 Schedulers and Dispatchers Conference will gather thousands of aviation professionals responsible for planning business travel and selecting strategic bases of operations. Airport and Economic Development staff from the City of Frederick will showcase the FDK's competitive amenities, cost-saving opportunities, and strategic access to the National Capital Region. Frederick representatives plan to leverage the industry-targeted networking event to increase local business aviation operations and promote future development opportunities at FDK.
The Plamondon Hospitality Partners and VisitFrederick have donated hotel stays and Downtown Frederick gift cards to the event. These incentives will be awarded daily to encourage winners to extend their stay and explore all that Frederick has to offer.
For additional details about the NBAA Schedulers and Dispatchers Conference, visit the conference website at https://nbaa.org/events/2019-schedulers-dispatchers-conference/.