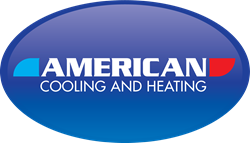 Arizona heat keeps rising, and when older Scottsdale air conditioning systems fail to handle the toll, American Cooling and Heating is here with a free 13-SEER to 14-SEER upgrade* package on select A/C and HP systems.
Scottsdale, AZ (PRWEB) June 10, 2014
Most of the older installed A/C and HP systems still use R-22 refrigerants. And the more age a unit accumulates, the greater becomes the cost of keeping it running. Summer is here. Residents of Scottsdale and other Arizona localities readily vouch the point. Repair prices are also increasing. And now, hundreds of worn-out home and business HVAC systems are crashing beneath the toll of ever-increasing heat.
This may well be the best possible time to install an energy-efficient cooling system. From the opening estimate, ACH offers phenomenally low pricing on heat pump installation and air conditioning installation. But now through July 1, management has declared that every Scottsdale residential customer is eligible to reap an automatic 13-SEER to 14-SEER upgrade on select heating and cooling units.
"If your existing installed air conditioning system demands repetitive seasonal repairs, this American Cooling and Heating A/C sale is for you," Scot Morgan, ACH.
Arizona weather is merciless. Every Scottsdale, AZ air conditioning system battles the seasonal rise in temperatures, storms and dust. Maintaining a comfortable home or business environment is costly. But with modern HVAC technology, extremely sensitive thermostat controls, and a cooling system that is right-sized for the home, comfort can come with an energy-saving payback that makes sweat music out of the ACH 13-SEER to 14-SEER upgrade program.
Too many Scottsdale homeowners are giving up sleep, play and even work due to inefficient home cooling. American Cooling and Heating provides a reliable and cost-effective solution.
Make It A Heat Pump Solution
Due to the dual purpose use, heat pumps cost a bit more than standard central air conditioning systems. However, the year-round savings of a system that provides heat as well as cooling, typically make buying a heat pump the best option for most Scottsdale homes.
Consider the advantages of heat pump technology:
** Heat Pumps eliminate most if not all of the expense of heating with fossil fuelsThermostats and controllers at ACH
** In the average home, a heat pump system lowers the year-around consumption of electricity
** Heat Pump efficiency ratings can reach as high as 300%
** HP technology releases no fumes and requires no chimney or internal flames
** Heat Pump units use environmentally safe refrigerant
** HP technology uses natural heat sources via environmentally effective heat transfer technology
** Heat Pump systems are crafted for the best in heat transfer efficiency
** HP HVAC equipment is constructed for endurance and backed by exceptional manufacturer warranties
** Heat Pumps provide total home comfort in summer and winter
** HP systems produce cooling and heating at a capacity that exceeds the electrical energy required for system operation.
ACH Arizona Air Conditioning Upgrade* Package - Act before July 1, 2014
Don't miss this American Cooling and Heating 13-SEER to 14-SEER upgrade* option on select air conditioning sales and heat pump sales. Scottsdale buyers expect great products at great prices. ACH has the inventory, the discounts, and the HVAC solution for any Arizona home.
For immediate service and a free estimate relating to the steadfastness of your existing air conditioning system, call American Cooling and Heating today. Proudly installing Amana, Carrier, Goodman, Rheem, Trane and other top line HVAC equipment.
Disclaimer:

Offer applies only to systems purchased from and installed by American Cooling And Heating. Offer only available on certain brands and models. Please call to verify availability while quantities last.