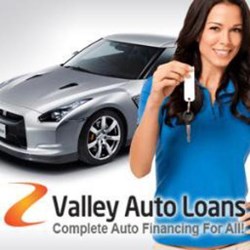 Dallas, TX (PRWEB) July 21, 2013
Valley Auto Loans has shown through their blog that they put a great deal of effort into caring for their clients and visitors equally. They have posted several articles that qualify as free professional financial advice, information that would cost hundreds of dollars from a financial counselor. Recently Valley Auto Loans posted an article on bankruptcy, which is designed to be an easy-to-understand guide for those struggling with a current bankruptcy, or those who wish to know more about the different types of bankruptcy.
Valley Auto Loans is most known for their premium auto loans however, as they specialize in approving most of their applicants. Those who have been rejected by other banks and lenders due to their credit score or other financial issues, nearly always find exactly what they need from Valley Auto Loans. This business has shown that they truly care for their clients, and always work their hardest to give their applicants the exact care that they need.
About Valley Auto Loans
Valley Auto Loans is the leading auto and cars finance provider in USA, and in Canada at http://carloansearch.ca/ fully dedicated to help its customers acquire national car and auto financing. They design and develop customized no credit auto and car financing, bad and good credit auto and car loans. Voted the best for "Quality Customer Service; Best National Auto Loans Service" by thousands of people, their finance experts focus in providing its customers information and various tools available for different auto loan offers, help them to choose the best that fits their budget as well as the related eligibility guidelines in detail.