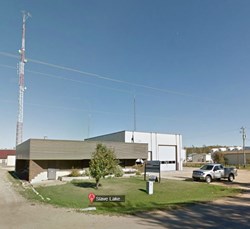 Our new Internet Service Rate Plans make it even easier to keep in touch with those you care about across the globe!
Slave Lake, AB (PRWEB) January 23, 2014
When it comes to Internet service in Slave Lake, AB Slave Lake Communications is leading the pack by utilizing the latest technology, networks, and infrastructure. The latest in their long line of upgrades to their services is their updated Internet Service Rate Plans, allowing customers to have up to five email accounts. The new plans are as follows:

The NET40 plan for $40 a month, comes with one email account, and 10GB of usage.
The NET60 plan for $60 a month, comes with 3 email accounts, and 60GB of usage.
The NET100 plan for $100 a month, comes with 3 email accounts and 100GB of usage.
The NET160 plan for $160 a month, comes with 5 email accounts and 160GB of usage.
The NET40 plan is perfect for the person who only uses the Internet to send a receive emails and surf the web. The three other plans available are designed for households or businesses that may have multiple computers, and heavy video and gaming usage. This allows customers the option to fit their plan with their usage and budget. Customers also have the option to add additional GB of usage for an additional $5 per month, per GB.
The free email accounts offered with the plans are especially valuable, because they are completely secure. Slave Lake Communications does not scan emails to target advertising like Yahoo, Google, and the other large email services. Customers with Slave Lake Communications can rest assured knowing that their emails are completely private and secure.
Beyond being the area's leading Internet service provider, Slave Lake Communications has a complete telecommunication company services, as well as products like satellite phone service, two way radios, remote car starters, and car audio and video installation.
In addition, Slave Lake Communications services business and industrial customers. They are northern Alberta's SCADA professionals. Slave Lake Communications has field technicians who can service and install radio equipment and booster or repeater systems at water wells, gas fields, and waste water treatment plants. Also, Slave Lake Communications has a full range of fleet services, including vehicle monitoring, vehicle cameras, two way radios and much more
About Slave Lake Communications:
Slave Lake Communications is a family owned and operated business that has been serving northern Alberta since 1976. They pride themselves on being your one stop shop for all your communications needs from complete cellular installations to high speed Internet and Internet on the go. Whether you are a residential, commercial or industrial customer, they can help you with your communications requirements in most areas surrounding Calling Lake, Kinuso, Wabasca, Swan Hills and of course, Slave Lake.
Related News:

Related Search Phrases:
[Slave Lake Communications] [Email Provider] [Internet Service Provider] [Internet Access] [Breaking News] [Google Trending] [Telecommunications] [Internet Slave Lake]
Related Hashtags:
#Internet #Communication #Telecommunications #SlaveLake #BreakingNews #GoogleTrending #CellPhones #KeepInTouch