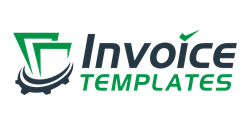 (PRWEB) June 10, 2014
For those seeking advice and even templates for creating invoices, the newly launched Invoice Templates website aims to be the first port of call for those in need. Freelancers, self-employed workers, and small business owners are all amongst the target audience for this new online financial services website.
Although the website has only recently gone live, it is slowly but surely gaining a good reputation amongst those who are looking for assistance when it comes to creating their first invoices for their customers and clients. The website's data management team have released some interesting usage figures into the wild, which help support and corroborate their claims of early adoption. While initial traction was slow, once the number of invoices available to download was increased, visitor numbers improved and still continue to do so.
When pressed for more information about visitor numbers and usage metrics, the spokesperson for the website revealed that "although we are a new site, we are offering a valuable service which can save time and money for our visitors, this has helped with the growth and visibility of our website" they explained. "It is also interesting to note that although many of our visitors come to download our free invoice templates in the first instance, they often come back for our regularly updated written content" they continued.
The online written content that the website team member referred to is their advice and guidelines on effectively and efficiently creating and managing invoices which are sent to clients and customers. This advice covers topics such as how to invoice correctly for a wide range of different types of work, and also how to proceed when an invoice is disputed, not paid on time, or not paid at all.
"We initially just wanted to create great looking and functional invoices for our visitors, however we soon learned that a lot of those coming to our site were uncomfortable or unfamiliar with sending out invoices and requesting money from people they had worked for." the website founder explained. "This encouraged us to start posting online advice from our combined experiences of working as freelancers and sending out invoices on a regular basis to a wide range of clients. We also had some experience of dealing with non-paying clients which we have been sharing with our visitors. This includes ways to resolve this common issue." he continued.
Feedback has already started trickling back to the website owners from those who have used the invoice template UK focused set of documents and resources. Plans are underway to publish some of that positive feedback on the website at http://www.invoicetemplates.org.uk/. Amongst the happy users of the service include web designers, small business retailers, and self-employed contractors.
For those seeking professional invoice templates, this newly launched websites aims to be the number one destination of its kind on the internet. With a large existing audience already out there, the future looks bright for the team behind this website and those who are already taking advantage of their library of documents.