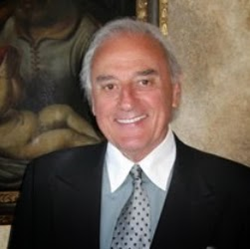 Giving back to our military and their families is the least we can do as professionals.
Newport Beach, CA (PRWEB) June 12, 2014
Doctor Brennan is a veteran himself. He received his honorable discharge from the armed forces. As a successful cosmetic surgeon, sought after by patients from all over the country and the world, he never forgot about giving back to the community. His service to the community is well regarded by his plastic surgery patients in Orange County. Cosmetic surgery is meant to enhance visually, but it does wonders to the patient's self-esteem and ability to lead life feeling confident and fulfilled.
He has performed thousands of cosmetic surgeries on the Hollywood elites, rich and famous. Brennan has already performed a dozen of plastic surgery procedures on U.S. military and family members in recent years, he works closely with camp Pendleton in identifying those in need that cannot otherwise afford plastic surgery.
"If an Orange County 17 year old decides she no longer likes her nose and opts for cosmetic surgery, Newport Beach parents are able to bring her in and get it fixed" says Brennan. "All I want to do is give our U.S. Military members and their families the same privilege, I think it's the least we can do as professionals".
Brennan's efforts do not end with our veterans; he has been instrumental in setting up a network of plastic surgeons across the country to perform free plastic surgery on victims of domestic abuse. These efforts have gathered national attention and were profiled on ABC and the 20/20 show with Barbara Walters.
"This is not a political statement – our philosophy is that people in uniform who put their lives on the line to protect our freedom deserve a little back," said Brennan.
Camp Pendleton has also been instrumental in directing service members in need of plastic surgery to Dr. Brennan. Those patients are grateful and the service Dr. Brennan provides is mutually satisfying. Jeremiah Dupin, a 23 year old marine sergeant from Kansas City Mo, is one of those patients that needed the visual scars eliminated. The scars were a constant reminder of his days in the Iraq war. "A lot of members can't afford plastic surgery with the money we make" Dupin Said "seemed like Dr. Brennan knew what he was doing, I'm really glad I got hooked up with the program".
Angela Mendez, the spouse of Jesus Mendez served with the 1st Battalion, 1st Division U.S. Marine Corp is another patient that suffered from painful scar tissues on the breasts, the implants were lopsided, and began to shift, eventually almost protruding out of her chest. As a registered nurse and mother of 3 with a spouse in the military, she needed it done and Brennan was there to make this happen.
The Complimentary Plastic Surgery for military veterans and their families is still available for those who need it. Dr. Brennan asks the recipients to email their request to info(at)drgeorgebrennan(dot)com give a summary of your story and what is needed. Doctor Brennan reviews each case and chooses the patients based on their situation.
Doctor Brennan is regarded as a pioneer cosmetic surgeon; he has developed many advanced surgical techniques that turn invasive surgery into a less-invasive experience for the patients.
He has authored many medical text books and continues to lecture regularly. He is responsible for teaching many Orange County plastic surgeons on advancements and better techniques they can use in their practice.