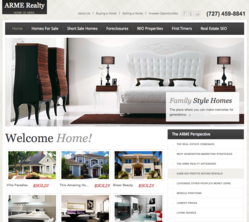 Naples, FL (PRWEB) July 05, 2013
A real estate SEO company in Clearwater FL has announced that they will be giving away one million dollars in online real estate marketing services to real estate companies who refer new real estate media prospects to the company. While the terms of the giveaway have not yet been published, a spokesperson for the company states the top twenty companies will receive the one million dollar prize for the most qualified referrals sent to the firm.
"Real estate companies have been telling me that we are out of our minds offering such a program for such a giveaway. However, we understand how important it is for real estate professionals to be online and producing business from their websites that we are confident that the giveaway will work so well for these brokers that they will refer even more clients to the service", states Simon Landers, company spokesperson.
According to the company, this is how the million dollar service giveaway will work. Real estate professionals will call (727) 459-8841 and register for the giveaway. They will be issued a registration code that will be unique to their company. From that point forward they will need to refer a minimum of twenty prospects to ARME Realty who would be interested in the company's real estate marketing programs.
The prospects would be required to provide the agent with the unique registration code in order for the brokerage to receive credit for the referral. The top twenty companies that meet the minimum referral requirement will each receive up to one million dollars in internet marketing services.
These services can include web design development, search engine optimization, email marketing management, five years worth of social media management, video marketing and distribution services and more.
To learn more about how to register, call (727) 459-8841 and speak with an agent.