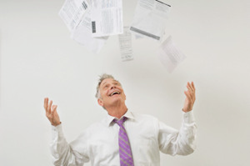 Many promise lump sums of money in contests, but we really want to take care of a specific need, just like we pledge to take care of the specific needs of our customers,
Rockville, MD (PRWEB) August 27, 2014
Secure Horizon Settlements (SHS), a trusted financial services company in the lump sum industry, announced a new nationwide contest yesterday morning via social media. For five lucky winners, they promise to pay their utility bills for the next month.
To qualify as a winner, you must call in to 1-855-747-3278 before September 1st of this year. This contest is open to any US resident, and they will only have to answer a few questions to see if they qualify as an annuitant. If a call-in is deemed a winner, all they have to do is submit their utility bill and Secure Horizon Settlements will take care of it. Only the first five to qualify will win.
"Many promise lump sums of money in contests, but we really want to take care of a specific need, just like we pledge to take care of the specific needs of our customers," explained SHS Marketing Coordinator Madeleine Coe about the goals of the brief campaign, "We hope to do more promotional events like this in the future."
For annuitants that call in but do not win, SHS offers many other financing options with their range of services and special programs.
Secure Horizon Settlements caters exclusively to structured settlement recipients, and lottery and casino jackpot prize winners, in order to help them access a lump sum of cash from the sale of their annuity. SHS is known in the financial services sector as having friendly, one-on-one financial solutions for customers who would like to gain access to finances immediately. They help clients across the country achieve their financial goals via a customer-focused process that is streamlined and personal so that individuals can gain access to their future payments immediately.
SHS also has a variety of programs designed to assist annuitants, including a Zero Percent Loan that can put thousands of dollars in a client's bank account the same day. The new SHS FAST CASH PROGRAM is available 24 hours a day, seven days a week at 1-855-SHS-FAST or online.
Again, to enter the contest and receive free utilities for a month, interested parties must call 1-855-747-3278 before September 1st, 2014.
About Secure Horizon Settlements, LLC
Secure Horizon Settlements LLC, based in Rockville, MD, is a nationally-recognized financial services company that purchases structured settlement payments, lottery annuities, and casino jackpot wins. Secure Horizon Settlements was created to meet the unique financial demands of Structured Settlement recipients and Lottery winners wanting to sell their structured settlement, and lottery annuity payments fast. Secure Horizon Settlements has experienced tremendous growth under a veteran management team with decades of industry experience.
Secure Horizon Settlements takes genuine strides to meet the personal needs of their customers while ensuring they are treated both fairly and professionally. At the same time, their dedicated legal and management team is committed to delivering high quality service that streamlines the funding process. Secure Horizon Settlements is the gold standard go-to lump sum company you can depend on.
For more information or to enter the contest, contact 1-855-747-3278, email at promotions(at)shsfunding(dot)com, or go online to http://securehorizonsettlements.com/.