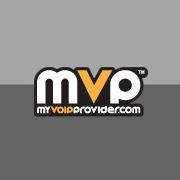 Internet phone calls with VoIP include the features that traditional phone company zombies charge an arm and a leg for, with no additional cost.
Seattle, WA (PRWEB) October 18, 2013
Want to hear a secret? Phone service doesn't have to be expensive. Whether running a fully-functional business phone system or simply need to have a home phone line, Voice over Internet Protocol (VoIP) technology is the best way to cut king-size phone bills down to bite-sized chunks.
This Halloween, consider making the switch to cheap Internet calls with VoIP. Traditional phone companies charge enough money to make a werewolf howl with anger, especially for access to any features not included on a basic phone plan. It turns out that vampires aren't the only bloodsuckers this Halloween.
To help make the decision to use a residential or business VoIP service, the cheap phone experts at http://www.myvoipprovider.com have devised this list of the most surprising features included with nearly all basic VoIP services. As professionals in the industry, they found it easy to rank these features based on power, convenience, and overall value. It may be hard to believe, but free VoIP calling features are more than just a ghost story.
1. Unlimited Long-Distance
Virtually all VoIP providers include long-distance phone calling throughout the United States as part of their basic residential and business phone plans. Whether calling a neighbor down the street or making a call to "mummy" in another state, the price of the call will be exactly the same with residential VoIP.
This is possible because the calls travel through the Internet, instead of being routed through clunky and outdated telephone lines. With VoIP, there's no reason to be afraid of picking up the phone for a long-distance call.
2. Caller ID With Name
Don't like surprises? State-of-the-art caller ID features include the caller's name, phone number, and often even the address. Since it comes free with almost all VoIP plans, homes and businesses will never have to answer another spooky phone call from unwanted creeps.
3. Music on Hold
The scariest sound to hear on the phone is silence. That's why most business VoIP providers offer their subscribers a selection of music to listen to on hold as part of their basic services.
4. Enhanced Voicemail
Get more than just a garbled voice message with the included Enhanced Voicemail. Not only does this include the caller's name and number, but it also includes space for more messages than ever. Businesses will also appreciate being able to forward voicemails to other employees.
5. Advanced Call Reporting
Business VoIP phone services provide companies with the tools they need to analyze every aspect of a live phone call. Call reporting allows managers to listen in on phone calls like a ghost, or even step in and answer questions when they need to. Some live features will even automatically record the caller's phone number and relevant info, and add them to a contacts list.
Internet phone calls with VoIP include the features that traditional phone company zombies charge an arm and a leg for, with no additional cost. The best part is that a month of VoIP service usually costs under $25 for businesses, or $10 for homes. That's cheaper than most halloween costumes. So don't be afraid of the phone bill, and switch to VoIP today!