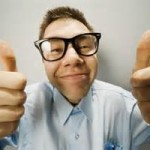 Now With Free Support!
St. Louis, MO (PRWEB) March 31, 2014
1AutomationWiz.com today announced "No-Charge Telephone Support" is once again available to all subscribers.
The March system update release, scheduled for 3/29/2014, a number of system upgrades and two new paid support options.
The new no-charge support option provides subscribers with the following:
1. Live telephone support M-F from 10:00AM to 8:00 PM
2. Guaranteed 48 hour email response
3. Free video help from EcommerceQuickStart.com
The second new support option is "The Plus" package.
"The Plus" package is as a budget friendly way for users to get even faster support through whichever support channel they prefer.
Support is available via support tickets, live chat, and telephone support.
The third option is the all new "Ultimate Support" package.
This package offers some very substantial upgrades over both the Pro and standard no-charge support options, and is for subscribers who need a bit more hand holding or marketing consultation.
The new Ultimate Support package includes the above features plus:
1. Priority Telephone Support
2. Same-Day Ticket Replies
3. 30/min per month consultation services
4. Free Account Setup
To see a matrix of the all the new support options please visit:
http://news.1automationwiz.com/free-tech-support/
Contact Don Schnure
1-800-671-3871
1AutomationWiz.com
11939 Manchester Rd, #198
St. Louis, MO 63131
About 1AutomationWiz
Based in the U.S. and Canada and established in 2001, 1AutomationWiz provides a set of bundled e-commerce shopping cart software, email marketing and follow up tools, split testing software, affiliate management tools, and more.
A privately held corporation, 1AutomationWiz.com has offices in the United States and Canada.