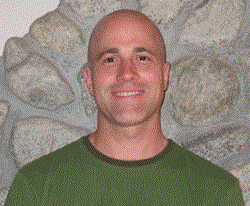 Free consultations about mold inspection and testing for Orange County residents.
Newport Beach, CA (PRWEB) August 28, 2013
Mold Inspection Sciences of Orange County, California is providing a valuable and free service to local residents for the remainder of the year. Anyone with concerns or questions about mold inspections in Orange County can call or email one of the company's professionals to discuss their unique situation.
Their staff is happy to discuss your concerns about:

mold inspections and detection
moisture problems
mold remediation
Understanding mold inspections and testing can be confusing. Discussing your situation with one of their team members, before you spend any money, can help you determine if you need professional mold services. Mold Inspection Sciences does not perform mold remediation. Their services are strictly consulting in nature. This is one way the company is seeking to distinguish itself from its competitors in the market.
They can be reached at 949.892.4900 or info(at)moldinspectorsorangecounty(dot)com or http://www.moldinspectorsorangecounty.com.
Important and useful consumer information about mold inspection and mold testing can also be found on Mold Inspection Sciences' blog (blog.moldinspectionsciences.com). This blog contains information about mold myths, mold and health, allergies, mold remediation and removal, symptoms of mold exposure, and other mold-related topics.
Mold Inspection Sciences of Orange County, California is a professional, certified mold inspection and mold testing company, founded in 2002 to help homeowners and business owners inspect and test their properties for mold to ensure the health and safety of the occupants.