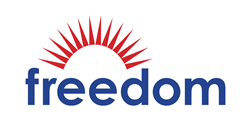 If 2017 brings higher interest rates and fuel prices, subprime borrowers might move even more quickly from delinquency to default.
San Mateo, Calif. (PRWEB) December 21, 2016
During the last three months of 2016, U.S. consumers are continuing to take advantage of low interest rates on vehicle purchases, driving non-revolving debt up at twice the rate of increase in credit card debt, according to the Freedom Financial Network Quarterly Comment on consumer debt and credit issues.
"U.S. automobile dealers are on track to have their second record-setting year in a row, with nearly 1.4 million vehicles sold in November," said Kevin Gallegos, vice president of Phoenix operations for Freedom Financial Network (FFN). "We do have some concern about the pace of increasing debt. People are taking on more debt because of low interest rates and auto sales incentives, but those who struggle with their credit scores are becoming delinquent at a record-setting rate."
The Federal Reserve's blog, Liberty Street Economics, recently pointed out that the majority of subprime auto loans – loans to people with low credit ratings – are made by automotive dealers. The report estimates that 6 million people are at least 90 days late on their auto loans. Federal Reserve data shows a steady uptick in delinquencies among subprime auto loans since 2014.
"Clearly, automobile dealers have an incentive to make sales, even by offering loans to people who have had difficulty paying their bills in the past," added Andrew Housser, Freedom FFN co-founder and CEO. "Now, overall debt is rising. If 2017 brings the higher interest rates and fuel prices that many analysts anticipate, subprime borrowers might move even more quickly from delinquency to default as they struggle to make monthly payments."
Freedom Financial Network observes several economic indicators closely and provides consumer education in its work to help consumers get out and stay out of debt.
Recent financial data as reported:
1. Non-revolving debt continues to grow faster than revolving debt. In October (the most recent data available), total outstanding consumer credit rose by 5.2 percent to a total projected $3.727 trillion, excluding mortgage debt. The total amount of consumers' outstanding debt continued to set records, hitting a new high for the 59th consecutive month. In October, non-revolving debt (debt for items such as vehicles and education, as well as unsecured installment loans) grew twice as fast as revolving debt (primarily credit cards). Non-revolving debt grew by 6.0 percent, while revolving debt increased half as quickly, by 2.9 percent.
2. Personal income continues upward trend. In October (the most recent data available), personal income increased for the sixth consecutive quarter, by $98.6 billion, or 0.6 percent. Disposable personal income also increased by 0.6 percent, or $86.5 billion. The increase in personal spending held steady at 0.3 percent.
3. Personal savings rate remains steady. In the third quarter of 2016, consumers saved 6.0 percent of their personal disposable income – a total of $860.2 billion. This rate is on par with the pace of savings for most of this year.
4. Unemployment drops again; more than half a million discouraged workers remain. In November, the U.S. unemployment rate decreased by 0.3 percent, to 4.6 percent. Most recently, 7.6 million people are employed part-time, but wanted to work full-time or were "marginally attached" to the labor force. People who are marginally attached have looked for a job in the past 12 months but have not found one. Among this group, 519,000 people were discouraged workers, which means they have quit looking for work because they believe no work is available for them.
The FFN Quarterly Comment pulls together significant statistical releases and provides quarterly comment on timely debt and credit issues that matter to consumers. To schedule an interview with Andrew Housser, contact Aimee Bennett at 303-843-9840 or aimee(at)faganbusinesscommunications(dot)com.
Freedom Financial Network (http://www.freedomfinancialnetwork.com)
Freedom Financial Network, LLC (FFN), provides comprehensive consumer credit advocacy services. Through the FFN family of companies – Freedom Debt Relief, ConsolidationPlus, FreedomPlus and Bills.com – FFN works as an independent advocate to provide comprehensive financial solutions, including debt consolidation and debt negotiation (settlement) services for consumers struggling with debt. The company, which has resolved more than $5 billion in debt and assisted more than 300,000 clients since 2002, is an accredited member of the American Fair Credit Council, and a platinum member of the International Association of Professional Debt Arbitrators.
Based in San Mateo, California, FFN also operates an office in Tempe, Arizona. The company, with 1,200 employees, was voted one of the best places to work in the San Francisco Bay area in 2008, 2009, 2012, 2013 and 2014, and in the Phoenix area in 2008, 2009, 2010, 2012, 2013, 2014, 2015 and 2016. FFN's founders are recipients of the Northern California Ernst & Young Entrepreneur of the Year Award.