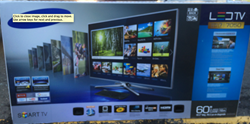 "Bidders are able to get incredible deals on this surplus. You never know what is going to pop up for auction next!" -Greg Berry, Municibid CEO/Founder
Freehold Township, NJ (PRWEB) March 20, 2014
In an online government auction that began on March 3, 2014 and ends on March 23, 2014, Freehold Township is selling 50 items ranging from cars and trucks to heavy equipment, electronics, tools and more.
The township has Ford Crown Victorias for sale, a Harley-Davidson FLHP for sale, a 60" Samsung 3D LED HD TV for sale, a 70" Vizio LED HD TV for sale and various other items up for grabs.
Bidding is open to the public. The auction Items may be viewed on Municibid, here.
Municibid CEO, Greg Berry said "On Municibid, bidders have convenient and easy access to all types of surplus items government agencies no longer have a need for. Bidders are able to get incredible deals on this surplus. You never know what is going to pop up for auction next!"
About Municibid.com
Municibid.com is an online government auctions platform serving over 1,000 state and local government agencies across the US from cities like Philadelphia, Boston and Baton Rouge, to small towns, authorities, school districts and universities. Municibid is designed for government agencies to more effectively sell surplus, forfeitures and other no longer needed items to the public via a convenient and easy-to-use website. Municibid proactively markets items nationwide via social media and traditional avenues at no cost to the selling agency.