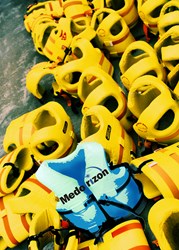 FREE EMR and ICD-10 mapping... Medorizon has brought me incentive money and saved time and money in training.
Chicago, IL (PRWEB) November 15, 2013
The move into the electronic communication and medical documentation ERA has the USA in a frenzy. By frenzy we mean there were over 1300 EHR's initially on the market. Statistics now show there are less than 50 which will again be decreasing due to non compliant functionality. Also complicating the healthcare industry is the fact that the USA is one of the last modern day countries to adopt ICD-10 "International Classification of Diseases version 10". With this mandated legislation, the healthcare industry will experience one of the most dramatic changes in more than 30 years bringing the code set from 13,000 to more than 66,000 new and more meaningful combinations. Medorizon has been preparing to help with these changes and developed a number of targeted presentations to assist healthcare clients prepare for these new and upcoming changes taking effect October, 2014. Tim Tobin, CEO states "Medorizon's core function is medical billing so it was natural for our company to help our community with the changes. We have assisted a number of providers meet meaningful use and capitalize on the government incentive money. In the process of helping, we demonstrate how to train on efficiency with less time spent away from the practice and patients."
Over the past five years, the marketplace has been inundated with EHR's that provide very little realistic and cost effective support. Studies have shown the average support runs out in three months, leaving the doctor and staff little time to adjust. Medorizon has adopted a number of different systems for this reason alone. Keith Tobin, Vice President of Sales explains "Medorizon gets the call for help when the time spent implementing outweighs the time spent focusing on income for the practice. We have experienced staff that work on a number of different platforms. This diversity and experience helps with changing processes to the workflow of the EHR. Our mission is to ensure there are no cash disruptions when industry changes are made."
Along with the EHR learning curve Providers will be forced to change the way they presently identify all diseases by October, 2014. The practice of medicine will evolve into a very complex need for specific documentation where the physician and staff will need to be diligent in documenting all clinical aspects of the encounter. ICD-10 requires a much higher degrees of specificity and laterality and the clinical notes must reflect the new level of detail. Without this detail both Medicare and commercial insurance could deny claims, or in many cases reduce reimbursements because of Medicare documentation practices.
Medorizon has grown to a 60-employee organization, reaching sales several million dollars annually. Our staff manages the billing and collection process for hundreds of providers throughout the United States. Act now and take advantage of the offer to acquaint your practice with the initial changes in moving to ICD-10.
Call: 800.843.0355 or please visit us at: http://www.medorizon.com.