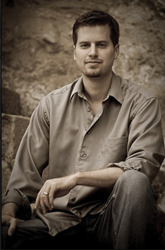 Filing an IMR appeal feels like flailing at the wind when more than 90% of denials are upheld by an anonymous physician who is not subject to cross-examination.
Corona, CA (PRWEB) December 01, 2015
"IMR is a process to appeal medical treatment request denials," said Freeman. "However, despite it being deemed 'constitutional,' there will be just as many disputes, if not more, as this was just one district in our California Appellate system that decided our current IMR process is constitutional; other districts, or a higher court, could decide the opposite."
According to the Business Insurance article, in California, requests for medical treatment go through a utilization review (UR) process to ensure treatment is medically necessary before it is approved. Although employers cannot challenge treatment that is approved, injured workers can challenge decisions that deny, delay or modify recommended treatment through the IMR process.
"A UR reviewer is usually a medical doctor from another state who will never personally evaluate or see the patient, yet decides whether the treating physician's requested treatment is reasonable and necessary," said Freeman. "If the UR doctor timely denies the request for treatment, the only way to appeal the denial is through the IMR process."
If IMR upholds a treatment denial, adds Freeman, the injured worker cannot receive the requested treatment for an entire year, and the overwhelming majority of UR denials are upheld by IMR. Additionally, IMR takes power away from the Workers' Compensation Appeals Board to make decisions about what is reasonable or necessary to treat an injured worker and places it in the hands of Maximus, the entity that controls the IMR process.
Freeman believes that the UR and IMR system is fundamentally unfair because injured workers have to jump through so many hoops to get treatment approved that it often never happens. "Filing an IMR appeal feels like flailing at the wind when more than 90% of denials are upheld by an anonymous physician who is not subject to cross-examination," said Freeman.
He further states that IMR has created even more problems in the California workers' comp system for injured workers. "It has taken away judicial power that used to belong to the Board and given it over to a mechanical, anonymous process that is rarely effective in helping the injured worker obtain the medical treatment they need to cure or relieve the effects of their industrial injury," said Freeman.
About Brian W. Freeman, Workers' Compensation Lawyer Inc.
Brian W. Freeman handles all kinds of work-related injury cases, from catastrophic loss of limb to psychological-stress injuries. With a background in civil litigation, Brian is passionate about fighting for the rights of California's injured workers in the complex workers' compensation system. He seeks to receive maximum value for his clients and there is no fee to the injured worker unless they win a recovery. CA Lic. # 256439. For more information, please call (844) 428-4563. The law office is located at 11762 De Palma Road, Suite 1C PMB 301, Corona, CA, 92883.
About the NALA™
The NALA offers local business owners new online advertising & small business marketing tools, great business benefits, education and money-saving programs, as well as a charity program. For media inquiries, please call 805.650.6121, ext. 361.