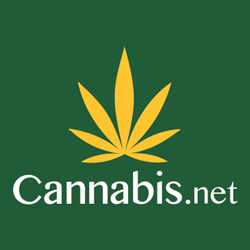 "Free weed for a year can really help some new medical marijuana patients with costs.
Dover, DE (PRWEB) October 11, 2016
With the November elections just around the corner, 9 states will be voting on medical marijuana or recreational marijuana initiatives. The largest recreational law being voted on is in California, where after over 20 years of medical use, the state is voting on full recreational marijuana as well. Other states such as Maine, Massachusetts, and Florida will be voting on medical and recreational cannabis usage as well.
As part of the effort to get out and vote, Cannabis.net, the largest online cannabis and marijuana portal, is offering someone a chance to win complimentary cannabis for a year. The contest winner will have to abide by the state law for which they reside. Contest rules also include that the all participants must be at least 21 years old. Contestants must be from a state where medical marijuana or recreational marijuana is legal. Contest rules will abide by all local and state laws regarding the purchasing and payment of marijuana.
"No cost weed for a year can really help new medical marijuana patients with the costs of medicine as most health insurance companies won't cover marijuana strains as medicine, yet," says CEO of Cannabis.net, Curt Dalton.
Contestants may enter by going to the Cannabis.net Facebook page at FB/canabis_net and liking their contest video. Then leave your comment as to why you should win the contest below the video. Contestants may also enter by going to Cannabis.net, signing up for a complimentary social account, and then leave your reason on why you should win free weed for a year in our social feed. Voting will be done by likes or votes on Facebook or own our own social network. The final top three vote getters will go to a panel of judges for final judgement.
A winner will be announced on April 20th or 4/20/17. This will allow for current states voting on the measure to approve laws and implement changes after January 1st.
Cannabis.net is an industry leader whether a consumer is looking for stories about cancer and cannabis, looking to chat with cannabis based friends about CBD oils, or just find a dispensary near their location. The site offers full mapping for dispensaries, doctors, lawyers, and all cannabusinesses. Integrated with a full social network of cannabis lovers and an international blogging platform form of writers from all over the world.
For more information on the contest or how to register, please visit Cannabis.net or click here,http://www.Cannabis.net.