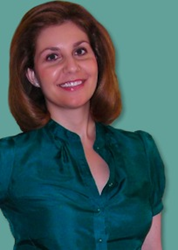 Cincinnati, Ohio (PRWEB) June 26, 2014
Now that the first days of summer have come and gone, the novelty of these sun soaked days may be wearing off for some kids. For parents looking to stave off the choruses of "I'm bored" while on a budget, Freebie Finding Mom shares a comprehensive list of summer activities for kids. This list is guaranteed to keep the kids stimulated and having a blast without breaking the bank. Help the kids burn off their energy and beat the heat by enjoying free admission to skating rinks and bowling alleys. Exercise their brains and creativity by encouraging them to participate in free cooking classes, summer reading programs, DIY workshops, and more.
For the littlest members of the family, Freebie Finding Mom shares a list of summer activities for preschoolers. Between the two lists, Freebie Finding Mom ensures that mom and dad have age appropriate activities for the whole family. One of the beauties about younger children is that the simplest activities can be the most impressive like blowing bubbles, watering flowers, and playing at the park.
One frugal activity that is the perfect way to finish off a summer day is a barbecue complete with friends and family. In fact, few things say "summer time" better than indulging in summer favorites such as barbecue. Freebie Finding Mom scoured Pinterest for the top 10 barbecue sauce recipes. Whether someone likes sweet, smokey, spicy, or a combination, this list has it. This summer, try all 10 to find a new favorite!
Thanks to Freebie Finding Mom, the whole family can enjoy a fun and frugal summer!
Freebiefindingmom.com has been helping people save money and make savvy financial decisions since 2010. Kelli Bhattacharjee, the proprietor of the site, is a former investment professional with nearly ten years of experience. She has a passion for empowering others to better manage their money. She also contributes to savings.com and parade.com.