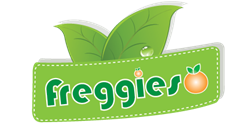 Produce is sourced from local farms....
Seattle, WA (PRWEB) August 30, 2014
Freggies.com, a leading delivery service providing fresh, local organic fruits and vegetables to individuals and restaurants in Seattle, is pleased to announce it has opened a franchise location in Austin, TX.
Freggies.com was created to provide an easily accessible source of high-quality yet affordable organic produce to consumers and restaurants. Consumers can sign up to receive a customized or "FregPick" (pre-selected) delivery and have it set up to automatically show up at their doorsteps once a week or every other week. View a sample of a weekly FregPick delivery here: http://www.freggies.com/coop/Sample.asp.
The Freggies.com service has been a hit in Seattle, and now Founder Jerrod Sessler is thrilled to bring the service to Austin-area consumers. "Freggies has always been focused on the highest possible quality organic produce. The idea of bringing it to Austin is astounding and exciting as I know the Texans there will enjoy and appreciate it as many Seattle families and restaurants do," Sessler says.
Freggies' organic prices are lower than average because the company purchases direct and doesn't have the high overhead expenses of a grocery store. Freggies only works with certified organic growers. And the company works closely with its local vendors to ensure the produce is as fresh as possible, delivered to consumers as soon after harvesting as possible.
Freggies.com currently delivers to the core neighborhoods of Austin.
Freggies is part of the HomeTask Network. To learn about owning a Freggies franchise, visit http://www.hometask.com/Brands/. For more information about Freggies or to sign up for a FregPick box, visit http://www.freggies.com.
About Freggies.com: Freggies is a year-round free delivery service of local, organic, farm-fresh fruits and vegetables and select specialty foods. The company delivers customized boxes (U-Pick) or a FregPick (Freggies Picks) box of seasonal food picked for peak flavor to the doorstep. Produce is sourced from local farms when available.
Freggies.com is a farm fresh organic produce delivery service currently delivering to homes and restaurants in Seattle, Wash. and Austin, Texas. Freggies emerged out of desperation as the founder of Freggies, Jerrod Sessler, successfully faced a terminal cancer diagnosis. On that journey he needed an economical supply of top quality, fresh, organic produce and specialty foods. Freggies is the solution to that need! Watch http://bit.ly/1swPLzw to learn more about his story.
# # #