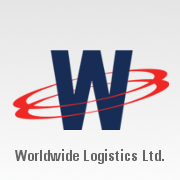 A Leading In Global Logistics
(PRWEB) June 15, 2016
The new offices, operating under the name WWL India Private Limited, are another part of Worldwide Logistics' rapid global expansion. The Worldwide Logistics Group of Companies are already among the top ten forwarders by volume worldwide and enter the India market as a major competitor to existing forwarding companies in India rather than a newcomer.
Joseph Monaghan, President of Worldwide Logistics, took a step toward establishing a presence in the India logistics service industry in 2011 with the creation of a separate company, India Maritime Agency LLC (IMAL). After 5 successful years of IMAL's operation, Mr. Monaghan recognized that his flagship company, Worldwide Logistics Limited, could directly benefit from a local operation in the India scene. Several months later, WWL India Pvt. Ltd. became fully operational on May 2nd 2016 in Mumbai and May 9th 2016 in New Delhi.
Mr. Monaghan provided an outline of the Company's plans for India, "We are very excited about the potential of the India market. The offices in Mumbai and Delhi are just Phase 1 of our operation in India. Later this year Worldwide will be opening additional offices in other economic centers around the country."
At the completion of Phase 1, the WWL India offices are expected to reach a staff strength of about 15 in each location. The second phase of the expansion taking place in the latter half of 2016 will add additional offices in Baroda, Moradabad, Tuticorin, Jodhpur and Ludhiana. The last announced phase taking place in 2017 will focus on new offices in southern and eastern India.
Spearheading the WWL India team is Mr. Manish Verma, a 15 year veteran of the logistics services industry whose experience is acutely focused on trade between India and the US. Mr. Verma will serve as the Managing Director of WWL India seated at the company's headquarters in New Delhi. "We have assembled a team of the best industry professionals and have received immediate support from day one by the world-class network of offices and agents of Worldwide Logistics Ltd. This combination readies WWL India for great success."
Office Locations:
NEW DELHI
Worldwide Logistics, Ltd.
WWL India Private Limited
Corporate Office #DTJ1116, 11th Floor, DLF Tower B
Jasola District Centre, New Delhi 110044 INDIA
Tel: +91 11 46061234
Fax: +91 11 46061235
MUMBAI
Worldwide Logistics, Ltd.
WWL India Private Limited
#139, 1st Floor, Adarsh Industrial Estate
Sahar Road, Andheri (East), Mumbai 400099 INDIA
About Worldwide Logistics Ltd.
Worldwide Logistics Ltd. was formed with a single goal. That is to create a logistics company that could offer competitive and comprehensive solutions without compromising personal service. International & Domestic Freight Forwarding Services (http://worldwidelogisticsltd.com/) offered, include Ocean, Air, Truck & Rail service.
Phone: 1.201.556.0909
Email: sales(at)wwllmail(dot)com
Address: 80 Route 4 East, Suite 410, Paramus, NJ 07652
Contact Information
Lisa Spano
Worldwide Logistics ltd.
http://worldwidelogisticsltd.com/
(201) 556-0909