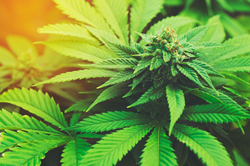 LEHI, Utah (PRWEB) December 11, 2018
Frelii's management team has come to terms on a Binding LOI (Letter of Intent) with a NewPath Healthcare Solutions, Inc. a Company Incorporated under the laws of Ontario, Canada. The purpose of the LOI is to license Frelii's technology for the Canadian Medical Cannabis Industry.
The parameters of the LOI is to use Frelii's technology for precision cannabinoid recommendations, dosing and delivering specific user medical information to the user's doctor/provider. The goal is to make medical cannabis use safer for the patient, inspire confidence in the prescribing physician, and create trust in the industry as a whole.
"As a Healthcare Company we will continue to add to our medical decision support systems, visualization systems and secure mobile data. We know that through our licensing agreement with Frelii, that this will support our initiatives that are shaping our business strategy. The use of Frelii technology significantly adds to our ability to improve health and human performance with significant breakthroughs to the way our clients and doctors can utilize genetic information for precision medical decisions." – Chad Hughes – CEO - NewPath Healthcare Solutions, Inc.
The purpose of this agreement is to allow a kinder, safer, and faster approach to prescribing medical cannabis. This will allow doctors to feel more comfortable and confident with the cannabis products they are prescribing, and allow the patient to trust that they are consuming a product that comes from a reputable source and will be safe for their body.
Ready to learn more? Seth Jones is available to talk about this topic and others. For scheduling, please contact sethjones(at)frelii(dot)com.
About Frelii
Frelli makes use of the science of genetic testing and harnesses powerful artificial intelligence technology to customize a health and wellness plan suited to the individual. Through a comprehensive suite of services, Frelii takes the guesswork out of health and wellness, and helps people to make the right decisions for themselves and their families.
This release contains certain "forward-looking statements" relating to the business of the Company. All statements, other than statements of historical fact included herein are "forward-looking statements" including statements regarding: the continued growth of the e-commerce segment and the ability of the Company to continue its expansion into that segment; the ability of the Company to attract customers and partners and generate revenues; the ability of the Company to successfully execute its business plan; the business strategy, plans, and objectives of the Company; and any other statements of non-historical information. These forward-looking statements are often identified by the use of forward-looking terminology such as "believes," "expects" or similar expressions and involve known and unknown risks and uncertainties. Although the Company believes that the expectations reflected in these forward-looking statements are reasonable, they do involve assumptions, risks, and uncertainties, and these expectations may prove to be incorrect. Investors should not place undue reliance on these forward-looking statements, which speak only as of the date of this news release. The Company's actual results could differ materially from those anticipated in these forward-looking statements as a result of a variety of factors, including those discussed in the Company's periodic reports that are filed with the Securities and Exchange Commission and available on its website (http://www.sec.gov). All forward-looking statements attributable to the Company or persons acting on its behalf are expressly qualified in their entirety by these factors. Other than as required under the securities laws, the Company does not assume any duty to update these forward-looking statements.