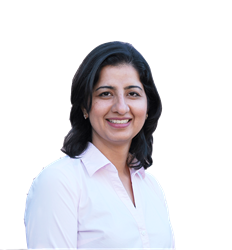 My goal is to provide the highest quality of dental care to all of my patients in a friendly and comfortable environment.
(PRWEB) May 01, 2016
Fremont dentist Dr. Jaspreet Harika DDS of Bay Smile Dental won the competitive Best Dentist category in the Best of Fremont Reader's Choice competition 2016. When asked for comments, Dr. Harika thanked all of her wonderful patients who took time to vote for her. She also commented that this award goes to the entire staff of Bay Smile Dental for sharing her vision of providing the highest quality of dental care to all of her patients.
Dr. Harika had also been voted Best Dentist in Newark, CA in 2015 by the readers of Newark Connection. She runs a family and cosmetic dental practice, including children's dentistry. Dr. Harika holds a DDS degree from the prestigious UCSF School of Dentistry. She has also received advanced training for placing dental implants and is a certified provider of Invisalign ortho braces.
Yay from Newark, who wrote a public review about Dr. Harika, writes: "Dr. Harika and her staff are very professional. They are talented and skilled at their jobs. My family and I have been coming here for a few years now and we absolutely love their service. Not only do they take care of our needs, but they also take our concerns seriously. My favorite thing about Bay Smile is the fact that they walk me through every procedure and provide all of the information I need. I highly recommend them to anyone who wants a dentist who cares about their dental health."
Bay Smile Dental is a state-of-the-art dental office with an overhead television, digital x-rays, intra-oral cameras, soft tissue laser, ultra-leather chairs, latest technology and modern setup. The office is entirely paperless, providing online registration for new patients, appointments, email reminders, as well as text messaging. Bay Smile Dental is a Bay Area green business, certified by the California Green Business Program. The office is located at 39736 Cedar Blvd, Newark, CA 94560. For more information, visit http://www.BaySmile.com or call 510.284.2511.