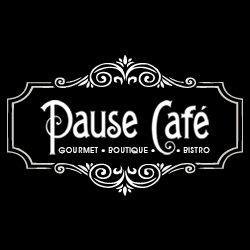 Miami, FL (PRWEB) May 31, 2014
Pause Cafe, a French cafe and bistro in Aventura, is now carrying a line of furniture and decor by the world-renowned POLaRT. Based out of Laredo, TX, POLaRT creates classic baroque style pieces that are re-worked with a more contemporary, modern color scheme. Pause Cafe has partnered with POLaRT to deliver a classic, modern-infused aesthetic to patrons of the Miami-area French bistro. Tres chic.
POLaRT Furniture at Pause Cafe
Pause Cafe goes beyond French food, impeccable wine lists, and custom drinks. Pause Cafe offers furniture, lights, and home decor that is curated to match the feel and look of the beau cafe itself. POLaRT is the brother brand of Polrey Furniture and benefits from a 30-year legacy of producing classic Victorian style furniture pieces.
POLaRT pieces are made in creative, state of the art molds with German Krauss Mafei polyurethane injection equipment that help create green, sustainable pieces of furniture that use little to no wood in their production. POLaRT itself is a young avant-garde brand that melds classic and modern at every turn.
Cuisine at Pause Cafe
Pause Cafe in Aventura also features cuisine inspired by French foods and a lush, luxury setting. Pause Cafe offers teas, wines, and foods. The cuisine at Pause Cafe includes everything from crepes and parfaits to soups, salads, quiches, sandwiches, pastries, and more.
About Pause Cafe
Pause Cafe is a French bistro/cafe that offers semi-private dining with luxurious ambiance. Pause Cafe is located at 18800 NE 29th Avenue, Suite 7 in Aventura, Florida. This little French bistro and boutique serves delicate French foods and carefully selected drinks, Monday through Saturday. Customers at Pause Cafe can enjoy the relaxing, lush atmosphere and take it home with them as well with the integrated boutique. Bienvenue a Pause Cafe!
Want to know more about the decor, food, and wine list at Pause Cafe? Check out their website at http://www.pausecafemiami.com, s'il vous plait.