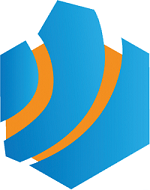 System administrators and IT ops teams will now be able access this French hoster, iKoula through the ComputeNext marketplace.
London, U.K. (PRWEB) February 24, 2014
ComputeNext, most recently recognized as an UPSTART Cloud Award winner for Best Cloud Broker Solution of 2013, is officially announcing its partnership with iKoula a green web-hosting services provider based in the outskirts of Paris, France. This partnership will make available a new range of offerings including uniquely European and environmentally conscious cloud hosting services targeted to both SME's and large organizations. This IaaS provider has been in business for more than 15 years, and their selection of virtual machines and pre-bundled on-demand software is now immediately available on the ComputeNext marketplace.
"We have seen an uptick in demand from French cloud consumers, and are excited to add iKoula's services to our sales offerings to help satisfy it," said Tilak Yalamanchili, the VP of Sales at ComputeNext. Users will now be able access a Tier 1 hoster, iKoula through the ComputeNext marketplace. iKoula own their own infrastructure, and offer cloud solutions from a Tier 1 data center. Their servers, switches, firewalls, and total data center are wholly owned, with 24/7 support and local presence in France.
About ComputeNext
ComputeNext – most recently named a Gartner Cool Vendor (2013) in Cloud Service Brokerage – is a Bellevue, WA based cloud-technology company that is pioneering the way organizations search, discover, procure and provision cloud services. As a leader in building federated cloud ecosystems they enable end-to-end transactions across platform agnostic infrastructure. With the belief that a handful of IaaS providers cannot satisfy the world's computing demands, ComputeNext has built their marketplace to deliver a transparent and transactional user experience for the search, discovery, and provisioning of cloud services.
For more information, please visit http://www.computenext.com.
About iKoula
Founded in 1998, IKOULA is a leading French-based hosting company, headquartered in Boulogne.
The company owns its own data center in Reims, which hosts more than 5,000 servers and 8,000 virtual machines (VMs). A pioneer in green hosting, IKOULA places innovation, simplicity and customer satisfaction at the heart of its solutions and services.
IKOULA develops Public and Private Cloud solutions: the Express division is dedicated to small businesses seeking packaged, flexible and readily available solutions online; the Enterprise Services (IES) division offers a range of tailored value-added services for SMEs and larger accounts that seek secure customized solutions.