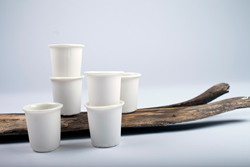 We operate in the belief that the Arts are the most genuine and heartfelt form of communication.
Singapore (PRWEB) October 21, 2013
Oct. 21, 2013—The inaugural FreshAir Fine Arts Festival Singapore 2013 will take place Nov. 17-23 at The Luxe Art Museum, Singapore. The Multi-cultural Festival, organized by Singapore-based Brownhill Consultancy, will showcase Singapore-debuting international artists as well as a lineup of world-class local musicians in a variety of disciplines.
The weeklong celebration, designed to make the Fine Arts available to everyone, will include concerts, lectures and art exhibits free to the public at The Luxe Art Museum.
The Festival's lineup includes luminaries from Singapore and around the world, featuring guest of honour Siew Hock Meng, notable Singaporean artist whose work is included in the permanent collection of the National Museum of Singapore. Siew's works will be exhibited for the first time at The Luxe Art Museum and artists, art students and all other art-enthusiasts will have a rare opportunity to attend Siew's artist talk.
Artwork from exhibiting artists will be available for viewing and purchase at the FreshAir Fine Arts Festival, including:

Symbolic art and Abstract art by American contemporary artist Lynn Johnson.
Usable, wearable and decorative ceramic art collection by Belgium-based French ceramist Eve Vaucheret.
Video works by American installation artist Diedra Krieger.
Photography works and paintings by Austrian artist Sue See, who will also give an artist talk.
Group Exhibition of South Korean artists which includes renowned professor Im GooNoo, and up-and-coming Park Jeong Yong and Yang Jong Yong.
Recent collection of self-taught Indonesian painter Karyana who will be showing his work for the first time outside Indonesia. He will also participate in an artist talk.
The Festival's art exhibition will encompass a rich variety of styles and genres, from figurative paintings to contemporary installations.
Visitors will enjoy the opening concert, featuring Swiss-educated Singaporean violinist Yi Li Siew and UK-educated Singaporean cellist Lin Juan Nov. 17.
The first two evening concerts of festival week on the 18th and 19th will be dedicated to young musicians. Talented young violinists, cellists and pianists—some as young as seven— will showcase their musical talents in the intimate concert setting.
On Wednesday 20th, Waltzes and Tangos will be performed by classical guitarist Alfie Gonzales and Melvic Atienza, graduates of the renowned Philippine's University of Santo Tomas Conservatory of Music.
UK-educated Singaporean composer/baritone Xiao Chun Yuan will grace audience members with operatic arias on Thursday 21st.
The festival will pay homage to Benjamin Britten, the esteemed 20th century composer, on the centennial anniversary of his birth, November 22.
Brownhill Consultancy is passionate in its belief that the Arts and education are, and should be, closely intertwined. Through careful planning and an expert knowledge of cultural resources that appeal to all ages and conventions, Brownhill has shaped the FreshAir Festival to reflect this philosophy by highlighting the extraordinary talents of the Festival's youngest participants.
The FAFAFS 2013 Young People's Art Competition will also take place during Festival week to enhance participation of the larger youthful audience. Any scholarized young person up to high school is eligible to enter the Young People's Art Competition.
"At Brownhill, we operate in the belief that the Arts are the most genuine and heartfelt form of communication," says Serine de Labaume, Artistic Director of Brownhill Consultancy. "We partner with our clients to create Fine Arts events like the FreshAir Festival, and in doing so we are confident that we are diminishing barriers and creating a better world."
For more information on FreshAir Fine Arts Festival Singapore 2013 and its participating artists, visit http://www.freshair-fine-arts.com.
For more information about Brownhill Consultancy, visit http://www.arts-brownhill.com.
About Brownhill Consultancy:
Founded in 2012, Brownhill Consultancy operates under the conviction that the Arts provide the most valuable means of communication across barriers and cultures. The Singapore-based consultancy organizes carefully curated cultural events for a wide range of clients to bring the Arts to everyday life and foster awareness, empathy and understanding among people.
###