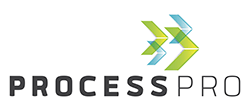 ProcessPro On-Demand allows them to implement a world-class ERP solution with a limited investment in IT infrastructure
St. Cloud, MN (PRWEB) April 07, 2016
ProcessPro, leading mid-market ERP software solution company, announces that Freshbev, LLC has selected ERP software solution, ProcessPro On-Demand, to support its premier cold-pressed fresh juice manufacturing operation.
Born from a story of frustration, the founders of Freshbev manufacture the nation's first cold-pressed fresh juice mixer for the food service industry, RIPE Craft Bar Juice®. The team at Freshbev takes care in providing cold, handcrafted, preservative-free juices. The need for an ERP solution was solidified by rapid growth and national expansion on the horizon, as well as employing High Pressure Processing (HPP) technology into their manufacturing facility.
ProcessPro On-Demand will offer Freshbev the Material Requirements Planning (MRP) functionality they desire, allowing them to efficiently plan manufacturing schedules and use of resources by factoring in all supply, demand, and forecasted requirements for purchasing and production. They also plan to utilize On-Demand's integrated CRM for their outside salesforce, synchronizing sales, marketing, and customer care activities.
"We're pleased to be partnering with Freshbev and look forward to helping them streamline processes and expand nationally," stated Joe Blauert, ProcessPro CEO. "ProcessPro On-Demand allows them to implement a world-class ERP solution with a limited investment in IT infrastructure."
Freshbev Craft Juicery is nation's first vertically integrated Craft Juicery™ located in New Haven, CT. Freshbev's mission is to redefine fresh juice in this country and simply craft the best tasting juice in a bottle by selecting the highest quality ingredients, utilizing their proprietary juicing process, and delivering direct to shelf or consumer within a day after production. Their team of master juice crafters creates fresh daily two brands: RIPE Craft Bar Juice® and Project Fresh™. For more information about Freshbev, please visit https://www.drinkripe.com/.
###
ProcessPro, a division of Open Systems, Inc., is a leading mid-market ERP software solution for the process manufacturing industry. Designed specifically for manufacturers that combine batches of mixtures, ProcessPro seamlessly integrates all aspects of plant operation, from beginning order entry through manufacturing, packaging, shipping, inventory, and accounting. ProcessPro has been serving the food, beverage, pharmaceutical, nutritional supplement, cosmetic, and specialty chemical industries for more than 30 years. More information about ProcessPro is available at http://www.ProcessProERP.com