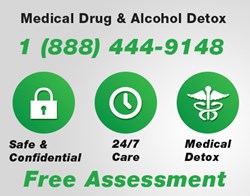 Fresno, CA (PRWEB) December 07, 2013
A Fresno treatment center is announcing that, in light of a national report's findings, new adult and adolescent programs focused upon substance abuse issues are being launched through Drug Addiction Treatment Centers.
According to a 2012 U.S. Department of Health and Human Services report, alcohol consumption levels also were associated with tobacco use. Among heavy alcohol users aged 12 or older, 53.4 percent smoked cigarettes in the past month compared with 16.6 percent of non-binge current drinkers and 16.0 percent of persons who did not drink alcohol in the past month. Smokeless tobacco use and cigar use also were more prevalent among heavy drinkers (12.5 and 17.3 percent, respectively) than among non-binge drinkers (2.1 and 4.2 percent) and persons who were not current alcohol users (2.0 and 2.2 percent).
These statistics are a siren call for locations like Drug Addiction Treatment Centers to step up and offer help and support to those in need. The centers do so through helping adults and adolescents leave their drug-riddled lives behind for a fresh, prosperous life.
The new programs expand upon the center's already established substance abuse structure, offering additional hours of individual counseling and support.
Entering the Fresno rehab center gives clients a new chance to be responsible members of society once again. They come to find themselves, discover new levels of self-esteem, and a spirituality that works.
For more information on the treatment center in Fresno, visit http://drugsdetox.org or call (888) 444-9148.