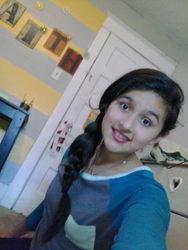 Bullying victims need advocates and voices louder than their own to call attention to the enormity of this problem...
Lincoln, Neb. (PRWEB) March 24, 2014
Prompted by an alleged group attack on 13-year-old Frida Aguilera De la Torre, a petition has been established by Lincoln law firm Inkelaar Law proposing harsher penalties for individuals who display bullying behavior through physical, verbal or mental means. According to a March 19 ABC 8 Eyewitness News report, the incident took place on Jan. 15, and De la Torre has not walked to school since.
"It is our position that where there is a vicious attack of this nature the option of a felony charge should be available. Nebraska should work to classify bullying offenses as crimes of violence and the bully should be subjected, at a minimum, to a sentence which would require counseling, victims' impact awareness classes and community service," said attorney and firm founder Thomas Inkelaar.
Video footage from ABC's report shows the attack on Frida was not only witnessed by several passing cars, but documented by one of the group members on a cell phone.
The proposed petition for Frida's Law addresses the need for additional anti-bullying legislation as the issue continues to grow in schools across the nation. Figures provided in an August 2013 report by the National Center for Education Statistics suggest that school bullying has increased 24.5% from 2003 to 2007.
According to Nebraska legislative procedure, before a decision is made on whether Frida's Law will be enacted, the petition must be submitted to Nebraska Secretary of State John A. Gale and transmitted to the Revisor of Statutes for review.
The following is an excerpt from the proposed petition: "Passing legislation like Frida's Law carries importance that transcends the experience of a single victim, it is a step toward eradicating bullying behavior on a national scale… Bullying victims need advocates and voices louder than their own to call attention to the enormity of this problem.
"Frida's attackers may have been responsible for the violence, but the numerous cars that passed by as her brutal attack raged on speaks volumes about the distance between those who are not affected by bullying and those who are; if one of those drivers knew Frida might end up hospitalized after her attack, would they have stopped to help?"
In the coming days, the petition for Frida's Law will be submitted to appropriate legislative channels for review and further action.
Those who wish to support the anti-bullying efforts are invited to follow @EducateBullies on Twitter and generate awareness using #Fight4FridasLaw on social networks.
About Inkelaar Law
As a bilingual personal injury law firm dedicated to assisting injury and accident victims, the skilled litigators of Inkelaar Law are prepared to put their vast resources and experience to work for their clients. The personal injury attorneys at Inkelaar Law are knowledgeable in all types of personal injury claims including auto accident injuries, medical malpractice, workers' compensation, and wrongful death. Additionally, Inkelaar Law's criminal defense lawyers thoroughly investigate the cases of those who have been wrongfully charged with a crime. For more information or for a free, confidential case review, contact Inkelaar Law by visiting justiceyoudeserve.com or by calling 1-877-487-8711. ¡Hablamos Español!