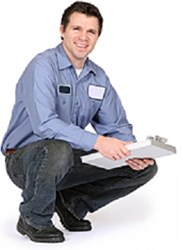 Los Angeles, CA (PRWEB) February 07, 2014
Los Angeles fridge repair company, AM PM, now offers refrigerator repair services that can get refrigerators back up and running in no time plus a 10 percent discount on all necessary labor. A broken refrigerator can be one of a homeowner's biggest fears. Refrigerators often have few symptoms of an impending breakdown until it is too late, and by the time the damage is noticed, everything in the fridge could be ruined. This can result in both an expensive loss and a disgusting mess.
About AM PM Fridge Repair Los Angeles Company
AM PM, top Los Angeles fridge repair company, offers GE fridge repair, Amana fridge repair, LG fridge repair and repairs on all other major makes and models of refrigerators. They have more than two decades of experience and can often respond the same day. Service technicians are available 24 hours a day, including on the weekends and some holidays, so that homeowners and business owners are never left hanging without essential appliances.
Unlike other appliances, the refrigerator is constantly on. It is one of the most commonly used appliances in the home, and while it is also one of the more reliable appliances, problems can and do develop. A refrigerator may begin leaking, temperature controls can become imbalanced or the refrigerator may fail to cool at all. Minor problems can result in food-borne illnesses if they are not detected early enough while more serious damage is often immediately noticed with extensive losses. A refrigerator repair company that can respond promptly and do the work quickly and efficiently is absolutely essential to getting a kitchen or business back on track.
Los Angeles fridge repair company, AM PM, stocks most common parts on their trucks, and they are often able to complete the repair in a single call. This cuts down on the potential inconvenience associated with appliance repairs and can usually get the home or business functioning again faster. The single affordable service fee will be refunded after the service has been completed, and the only responsibility will be for parts and service. This discount on service allows customers to complete the necessary repairs more quickly and affordably.