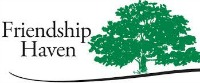 "We are excited to break ground on our dementia building on July 21st at 5:59 am, which is sunrise that day. The sunrise is a powerful symbol of hope, new beginnings and the promise of another day. " says Julie Thorson, CEO & President of Friendship Haven
Fort Dodge, Iowa (PRWEB) July 15, 2016
Friendship Haven will be holding a press conference 5:59 am Thursday July 21, 2016 on the Friendship Haven campus. Campus leaders will be making an announcement regarding the future of th campus.
Friendship Haven's commitment to providing care to those living with Alzheimer's disease runs deep. In planning for the future needs of not only the campus but also the Fort Dodge area, they considered how this disease is expected to grow and touch people's lives. That is one reason Friendship Haven is planning to build a new stand-alone dementia support neighborhood.
The public is invited to attend a very special ceremony. This gathering will be intimate and personal, much like the current campaign to raise funds for the building. It will be held on Thursday, July 21, 2016 at 5:59 am, which happens to be the exact time the sun will rise on that day. Why sunrise you may ask? The answer is simple. Alzheimer's never sleeps.
The sunrise is a powerful symbol of hope, new beginnings, and the promise of another day. People living with Alzheimer's too often are robbed of memories that many of us take for granted. It can be a devastating disease, but Friendship Haven believes constructing a building helps support the caregivers in a meaningful way. Until a cure is discovered, they have an obligation to provide the best support and care possible. It is so fortunate that in less than a year they will be able to do that in this new building.
It is Friendship Haven's hope to see the public bright and early next Thursday morning as they celebrate the work their caregivers do every day.
Friendship Haven is a not-for-profit, life plan community, offering innovative and responsive services to aging adults. Living options on its campus include independent living town homes and apartments, assisted living, skilled nursing care, adult day services, rehabilitation therapy and memory support programs. Located at 420 Kenyon Road, Fort Dodge, IA. For more information about Friendship Haven, log onto http://www.friendshiphaven.org.