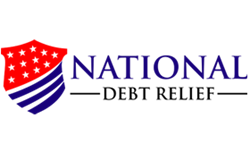 being frugal with the expenses does not automatically equate to self deprivation
Dallas, TX (PRWEB) July 02, 2015
National Debt Relief recently shared in an article published June 24, 2015, how consumers can have a great summer without breaking the bank. The article titled "5 Frugal Tips To Enjoy This Summer" gives out some of the most useful tips to help make summer the best one ever without spending too much.
The article starts out by explaining that being frugal with expenses does not automatically equate to self deprivation. Being frugal should never be restrictive and if it calls for sacrifices that takes the fun out of family activities, then there must be something wrong. Being frugal should bring out the creativity and not take the fun away.
One of the ways to make a frugal summer enjoyable for the whole family is to try and maximize your kitchen to make fun activities for the kids. With just a few ingredients, mothers can teach their children how to bake cookies or cupcakes. They can be the one to mix or put those little chocolate toppings on the cupcakes. Making coolers is also a fun way to make summer a little more bearable.
Staycations are slowly gaining acceptance with people who want to have a break but do not want to spend a lot for them. It is possible to have a great time without leaving the house or the city. Spending time with the kids at home and having fun is possible by setting up that tent in the backyard and enjoying a campfire.
The article also explains that there are activities that might be found at the park. People usually take these parks for granted not knowing that there are fun activities they can participate in. For example, in a biking club, kids can get to know their community better by biking around or the whole family can enjoy exercising together.
To read the full article, click on this link: https://www.nationaldebtrelief.com/5-frugal-tips-to-enjoy-this-summer/